Enrich Your Life and Find a New Passion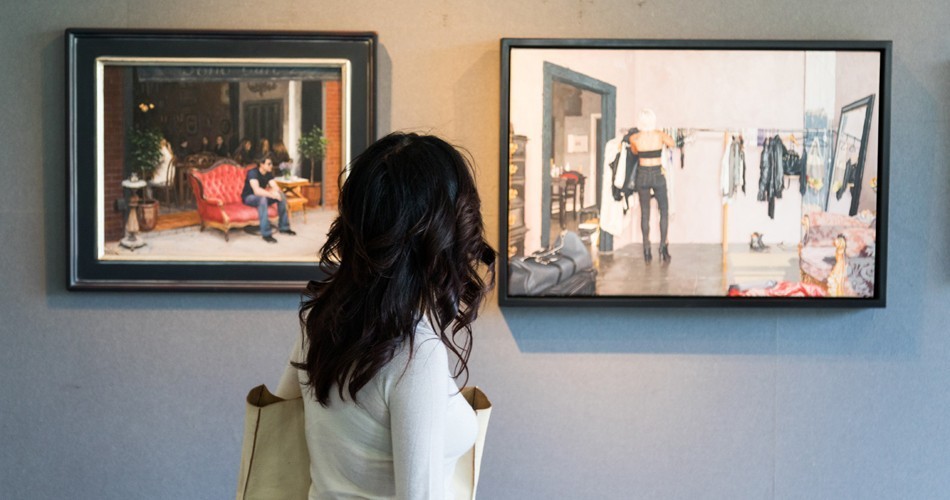 While the focus of new year's resolutions is often about physical fitness, now is also a great time to open our minds and find something new to inspire us. We are extremely lucky that Washington is such a vibrant and rich cultural community that offers so many ways to expand our horizons and discover new interests. Our art galleries, museums, cultural events, and natural surroundings are sure to bring you inspiration and ignite a new passion. Here a just a few ways that Washington can help enrich your life in 2018.
Admire the arts
Washington's lively and rich art scene is sure to bring out your inner artist. The town's galleries are some of the best in Connecticut and showcase a range of mediums as well as emerging and established artists. This winter, exhibits featuring photography, sculpture, and contemporary paintings will be on display. Whether you are interested in taking an art class at Washington Art Association, or simply want to take in an art show, let Washington's art scene spark be your inspiration.
To see current exhibits, check out our Featured Events calendar.
Explore the past
Take your love for history to the next level with the help of our renowned museums. The Gunn Historical Museum is dedicated to telling the history of Washington and colonial America while the Institute for American Indian Studies spotlights Native American culture and tradition. Both museums offer visitors unique programming and interactive experiences that are meant to engage as well as deepen one's understanding of the past.
Become a master chef
For those with an interest in cooking, Washington has all of the ingredients you will need to enhance your culinary skills. Need some new recipes to spice up your meal planning? The Hickory Stick Bookshop has a great selection of cookbooks that feature notable chefs from around the world. Or, stop by New Preston Kitchen Goods to pick up some shiny new kitchenware or the latest cooking gadget to help inspire your next meal. And then add a dash of culinary inspiration from The Smithy, The Pantry, and 9 Main.
Let nature be your inspiration
Washington's natural beauty is sure to bring out one's passion for outdoor endeavors. The three preserves of the Steep Rock Association boast some of the best scenery in New England, as their cascading landscapes and wooded hillsides make for some picturesque views – and enviable selfies. As you traverse the preserves' hiking trails on foot, snowshoe, or by ski, let nature be your inspiration.
Giving is receiving
Washington is home to several amazing non-profit organizations that are doing great work for the community, and beyond. From the environment and education to arts and culture, Washington's non-profits are involved in almost every aspect of community life and always welcome the support of volunteers in fulfilling their missions. "The best way to find yourself is to lose yourself in the service of others." — Mahatma Gandhi
Want to give back in the New Year? Check out our "Caring For Our Washington Community" blog post for ways to get involved.
Try something new
The best way to find a new passion or hobby is to step out of your comfort zone and try something new. The Washington Art Association offers a selection of art classes that focus maximizing creative potential and developing skills in different artistic mediums. Every class is lead by a highly trained instructor and is open to artists of varying experience levels. Or broaden your horizons at one of the many lectures, cultural events, and concerts offered by the Gunn Memorial Library, a beloved hub of our community.
Attend an event, expand your mind
If you are looking for a quick and easy way to excite your curiosity, consider attending one of the many fabulous events going on in Washington this winter season.
Now through January 27th – Kwiatkowski Photo Exhibit
February 1st – Songs for a Winter Night Concert
Now through Feburary 4th – James Salomon Contemporary Presents Gary Korman
February 6th –  Meet Dr. Martin Speight, A Professor of Zoology at the University of Oxford
Now-Febuary 11th – Loft Gallery Artist: Carol Moore
February 15th –  Meet James Nolan, A Professor and Author
February 10th – Winter Fest!
For more info on these events and other happenings in Washington this winter, view our Featured Events Calendar.