Enjoy A Special Valentine's Day in Washington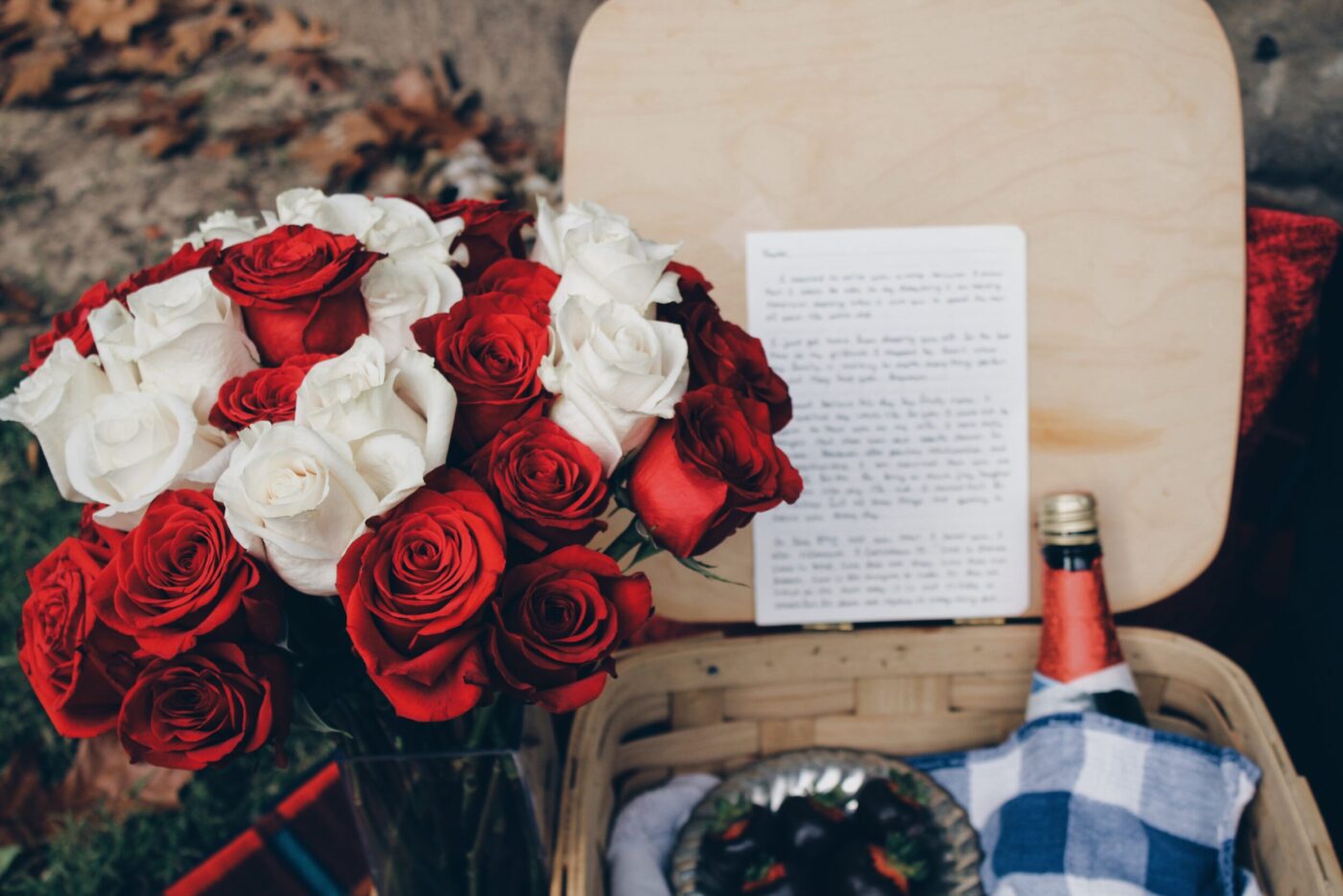 Join us in celebrating Valentine's Day in Washington! This time of the year brings many opportunities to share something special with your loved ones – or to simply pamper yourself. We have put together a festive itinerary of all things indulgent, sweet, and romantic for a memorable Valentine's Day.
Love in the Country
What could be more romantic than a weekend getaway or a staycation at the Mayflower Inn? Experience the ultimate spa experience and indulge in sublime R&R. Their "Love in the Country" weekend offers a customized self-care package, workshops, and romantic experiences like a Heart Opening Journey designed to deepen relationships. And their three-course Valentine's Day Dinner menu is designed with romance in mind.
Photo credit: @mayflowerinnandspa
Photo credit: @mayflowerinnandspa
Make it Personal
A sentimental gift for that special someone is a Valentine's Day tradition. Our local shops have one-of-a-kind collections that will impress even the most jaded Valentine. A unique scent from DK Schulman Design, Astier de Villatte incense from Pergola to set the mood, a cozy accessory from Five Janes, a love story from Hickory Stick Bookshop – let us count the ways to delight!
Photo credits: @dkschulmandesign
Photo credit: @shop.fivejanes
Make it really personal with a monogrammed pajama set or cozy embroidered robe from Best Monogram. For something truly special visit the collection of fine and period jewelry at Hays Worthington, a gem of a shop newly opened in New Preston. While you're there, peruse all the lovely finds at the village's renowned "Street of Shops".
"My idea of a romantic way to spend Valentine's Day is to go on a beautiful hike with your loved one, followed by a boxed lunch picnic, only to find inside a beautiful Valentine's Day piece of jewelry from Hays Worthington!" – Claudia DiFabrizio
Photo credits: @bestmonogram
Photo credits: @haysworthington
Give the gift of the ultimate in self-care with a LOVE-ly custom gift box from Byrde + the b – or BYRDEMAN for the favorite gentleman in your life. Complete with essentials for hair, skin, and nails along with a gift card for a service of their choice this is the perfect pampering present.
"Build your Valentine a LOVE-ly box at Byrde + the b and BYRDEMAN" – Scott Bond
And something sweet is always a good idea! Dessert from The Smithy Cafe at 9 Main or The Po Cafe with a bottle of local wine from our very own Hopkins Vineyard!
Photo credit: @byrdeandtheb
Photo credit: @byrdeandtheb
Treat Each Other
Treat yourself and your Valentine to a therapeutic massage or facial at Valley Spirit Wellness Center to truly relax. Or visit the Altorelli Med Spa to experience their new hot oil massage, a multi-sensory experience infused with beneficial essential oils and all-natural emollients. Yes please! For more, view our listing of Washington's spas and salons.
Photo credit: @communitytablect
Photo credit: @sweeetsct
Family Love
Make it a festive weekend with the kids! Take a hike or a drive around Lake Waramaug to get a glimpse of Washington's serene winter views. If the warm cozy indoors beckons, pick up a set of puzzles from Washington Supply Company, or participate in some of virtual kids activities. On Friday, February 12th, ASAP! Is hosting a family-friendly program "Healthy Indulgences with Your Loved Ones", and on Saturday, February 13th the Gunn Memorial Library is hosting its virtual "Valentine Craft". To end the weekend, pick up a cake from The Po Cafe for a sweet indulgence, but of course!
Photo credit: @jedihendrixx
Photo credit: @thepocafe
It's no doubt there's been quite a history of love and romance in Washington. New Preston's quirkily named "Flirtation Avenue" suggests romance was in the air centuries ago. And these sweet, charming vintage Valentine's Day cards, shared with us from the collection of the Gunn Historical Museum, harken to many sweet Valentine's celebrations long ago.
Wishing you a Happy Valentine's celebration!
Photo credit: Gunn Historical Museum
Photo credit: Gunn Historical Museum