Try Something New This Year in Washington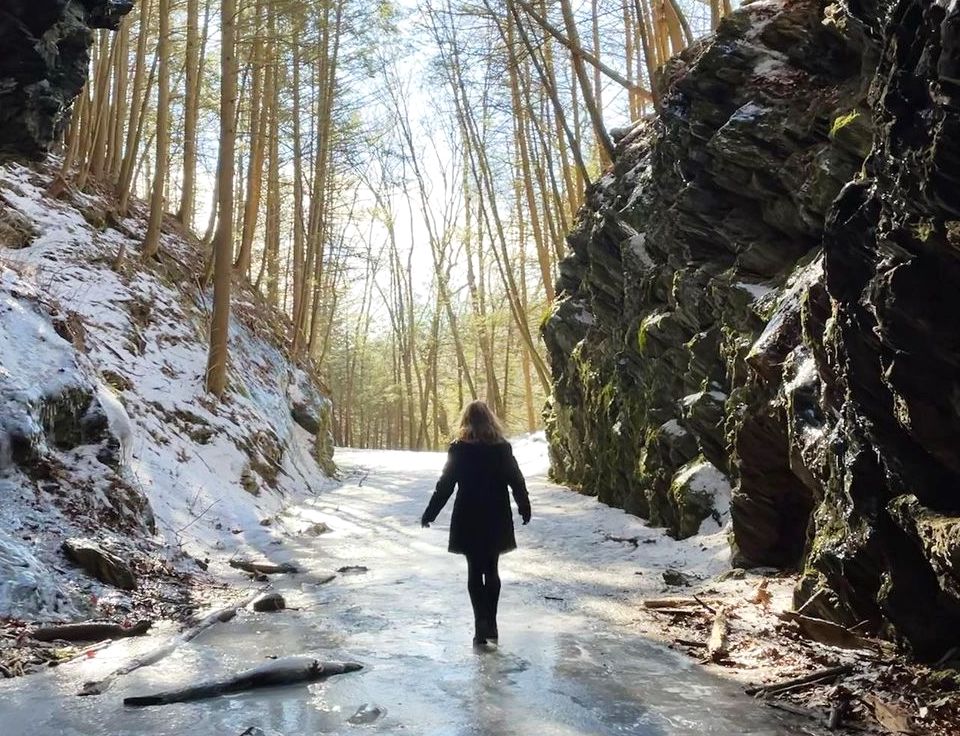 @hikingwithkate
The start of a new year symbolizes new beginnings and, most importantly, a perfect opportunity to make positive changes in our lives. As we kick off 2023, we invite you to explore new ways to experience fulfillment and joy in your day to day – and Washington has plenty of ways to get you started! Take a look at all the wonderful new experiences you can try in Washington this year:
Get Creative
Washington is abundant with opportunities to tap into our creative side! For hands-on experiences, sign up for one of the Washington Art Association's art classes including: Ceramics with Pam Church, Drawing into Painting with Oil Pastels with Pamela, or Abstract Mixed Media Collage with Hether Neilson, to name a few. View all WAA workshops and classes
If you have an eye for photography, explore the beautiful sights all around Washington and enter our "Washington Through the Seasons" Photo Contest. We are accepting submissions for Winter 2022 starting January 1st through March 15th. The contest is open to local and visiting photographers of all levels. Winners will receive gift certificates to local businesses, as well as being a part of the future "Washington Through the Seasons" Exhibit at Bryan Memorial Town Hall. Learn more
If you consider yourself more of an observer of art or if you are looking for inspiration, take a look at the latest art exhibits happening around town:
Annual Members Exhibition @ Washington Art Association – Opens January 14th
Jeff Kellner's "A Photographer's Eye" Exhibit @ Byrde + the b – Through January 21st
Theresa Bates Exhibit @ The Loft Gallery at The Smithy – Through January 29th
Matt Wood's "New Paintings" Exhibit @ Byrde + the b – Through March 4th
@washingtonartassociation
Art classes at WAA
Get Out in Nature
Getting outside is good for not only our physical health, but our mental health as well. So bundle up, get your hiking books on, and breathe in the crisp fresh air as you explore Washington's trails and preserves. Explore the best trails in Washington
For a peaceful walk with equally beautiful views, enjoy a brisk walk at the flat 8-mile loop around Lake Waramaug to take in the gorgeous scenery that mirrors nature at its finest in the water's reflection. Or explore the beauty of Litchfield Hills with KC&E Adventures on their self-guided e-bike, perfect for any fitness level.
@tedofallcolors
@hadleylord
Learn Something New
Broaden your horizons and discover a new interest this year. In Washington there are so many opportunities to learn about history, literature, sports, cooking, or whatever interests you most. Get started with the book selections and author talks at the Hickory Stick Bookshop and the Gunn Memorial Library. Explore a wide array of topics with the Gunn Memorial Library and Museum 's upcoming programs and events:
History Book Club: "His Excellency: George Washington"
"Connecticut's Indigenous Communities – An Introduction to Their Histories and Cultures" with Lucianne Lavin
Book Club with the Library "Anxious People"
Book Talk with Albert Ruggiero
To experience a step back in time, be sure to visit the Institute for American Indian Studies for an informative and engaging experience about Native American culture or learn about the history of Washington by viewing the Gunn Historical Museum's award-winning "Washington, Connecticut: An American Story" exhibit.
@iaismuseum
@gunnhistoricalmuseum
Make Wellness a Priority
The New Year is an inspiring time to make your wellbeing a priority! Start the year with a refreshing new haircut, a relaxing mani-pedi, a renewing facial, or schedule a well-deserved massage. To get help with planning your health and wellness goals for the year, contact one of Washington's wellness experts. View Washington's wellness services
For a rejuvenating weekend getaway, visit THE WELL at the Mayflower Inn & Spa to enjoy one of their Signature Experience full-day or half-day packages which include a fitness class, bodywork treatment, and customized facial. Or on Saturdays in January, join James Serra, meditation guide and spiritual teacher, as he leads you on a restorative sound bath meditation session for a deep renewal of one's sense of wellbeing.
@mayflowerauberge
Washington's wellness services
For more new experiences to try this year, view our roundup of things to do in Washington.
We wish everyone a happy and healthy New Year!