26feb11:00 amFeatured38th Annual Lake Waramaug Polar Bear RunLake Waramaug11:00 am Lake Waramaug, 30 Lake Waramaug Rd, New Preston, CT 06777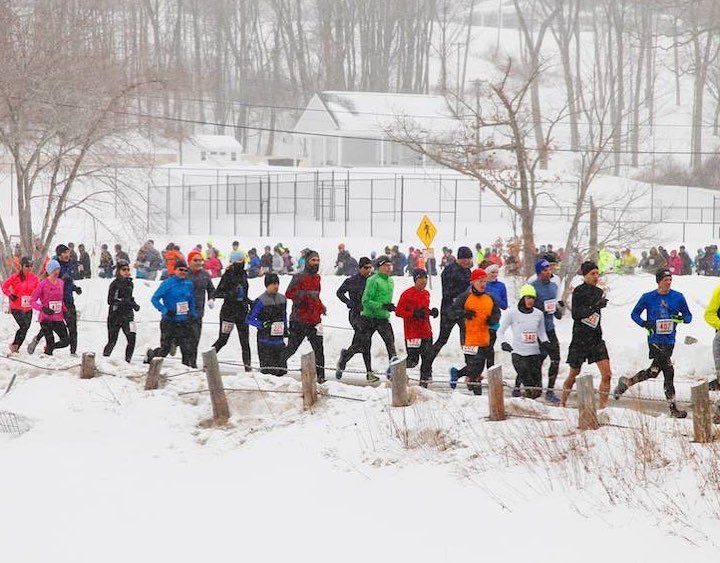 Event Details

The 7.8 mile loop of Lake Waramaug has become an annual winter tradition for hundreds of area runners! The scenic course travels counterclockwise along the shoreline of the glacial lake while passing through Washington, Warren and Kent. The route is primarily flat with a few gentle rolling hills. The final .2 miles provides a true test for all as runners ascend the unforgiving Hopkins Hill to the finish line at Hopkins Vineyard.

The top three male and female finishers receive prizes. First place overall wins a $100 TrailHeads gift card and a bottle of wine from Hopkins Vineyard. Age Group Awards are presented for the top 3 in each category:
18 & under / 19-29 / 30-39 / 40-49 / 50-59 / 60-69 / 70 & over

For 2023: The start / finish line will be relocated to Hopkins Vineyard. The new location provides an ideal spot for spectators to cheer runners into the finish as they race up Hopkins Hill. The Vineyard will be open and have live music in the afternoon, so runners can stop in and sample Hopkins' award winning wines after completing the Run.

All proceeds from the Run benefit Guiding Eyes for the Blind. This organization raises and trains guide dogs to partner with blind and visually impaired people. Their facilities in Yorktown Heights and Patterson, NY train and partner more than 160 guide dogs each year. All services are offered free of charge to those in need. Guiding Eyes for the Blind has been the Run's charitable beneficiary for the past 5 years during which time the Run has raised over $17,000 for the organization.

The Run is organized by TrailHeads, a Kent based business that designs and markets hats, gloves, headbands and related accessories for runners and outdoor enthusiasts. The Kent Lions Club plays a key role by providing financial support as well as volunteers. Their support is instrumental to the race's continuation and success.

The Run is sponsored by several local businesses including Kent Wine & Spirit and Hopkins Vineyard.

Runners will have the opportunity to pick up their numbers in advance of the race on Friday the 24th from 1-7 PM at Hopkins Vineyard. Representatives and service dogs from Guiding Eyes for the Blind will be on hand to share information about their program. TrailHeads will have performance running gear for sale and be hosting prize giveaways for runners who attend. Number pick up will also be available race day morning starting at 9:30 AM.

Be sure to sign up early – The Race is limited to 700 participants! The first 400 registrants will receive a commemorative TrailHeads Polar Bear Headband.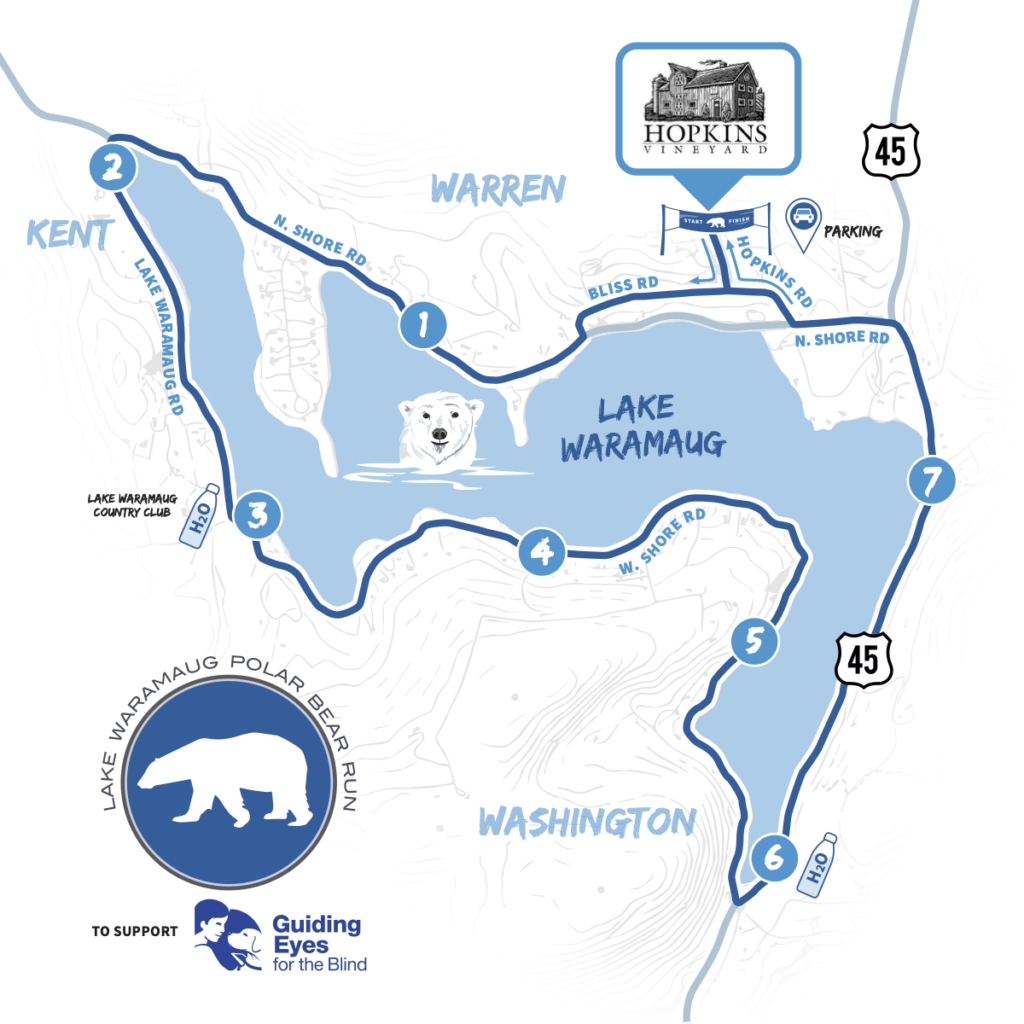 Location

Lake Waramaug

30 Lake Waramaug Rd, New Preston, CT 06777