01sepallday12octFeaturedArt @ the Park: Peter CusackJudy Black Memorial Park & Gardens(All Day) Judy Black Memorial Park and Gardens, 1 Green Hill Rd, Washington, CT 06794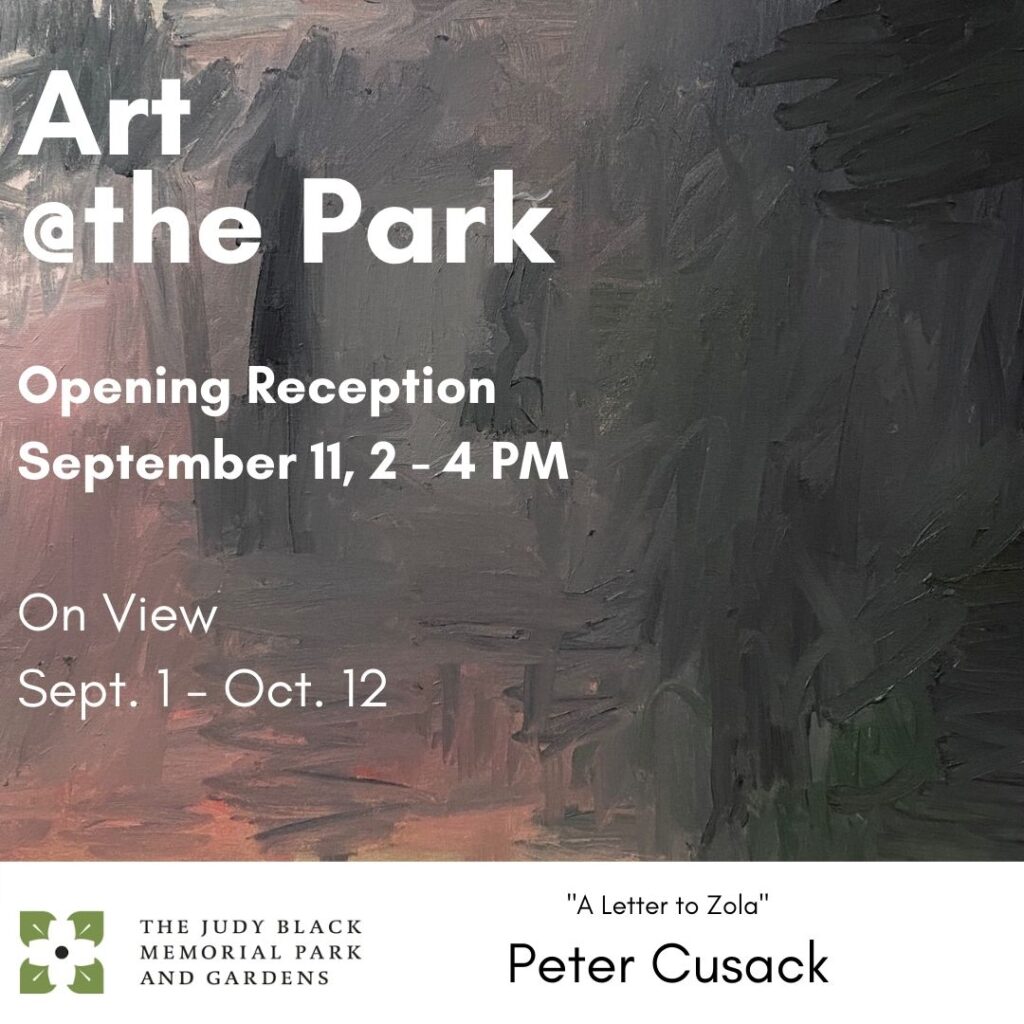 Event Details

Join us for this exhibit with painter Peter Cusack at the Judy Black Memorial Park & Gardens. An opening reception will be held on Saturday, September 11th from 2:00pm – 4:00pm.

Peter Cusack is a publisher, producer, writer, and painter. He is the founder of COCOA: The Journal of Cornwall Contemporary Art. Peter has degrees from Syracuse University and Ecole Albert Dufois in France. His work can be found in the Museum of American Illustration at the Society of Illustrators, the New York Transit Museum, and the United States Air Force Art Collection.

His thoughts on art and drawing appear in "An Illustrated Life: Drawing Inspiration from the Private Sketchbooks of Artists, Illustrators and Designers" by Danny Gregory, and "Drawing Inspiration: Visual Artists At Work" by Michael Fleishman.

A Letter to Zola, Artist Statement

Ambiguity is at the heart of this body of work. In ambiguity, one can discover and explore archetypical notions, providing order in a chaotic and unknown world, and acknowledgement of the divine's presence in our lives.

"A letter to Zola" refers to the correspondence between Paul Cezanne and Emile Zola, where the two artists share a long and energetic conversation discussing important aspects their creativity, nostalgia, loss, companionship, and drawing. This exhibitions is a visual correspondence about the creative life, the times that we are living in, loss, companionship, and drawing.

The figure is present in all of these works, but it's dissolving as it comes to terms with the digital age and qualities of disembodiment from nature and earth.
Time

September 1 (Wednesday) - October 12 (Tuesday)
Organizer
Judy Black Memorial Park & Gardens and KMR Arts