10augallday11sepFeaturedKaren Pepper's "Summer 2022" ExhibitJudy Black Memorial Park and Gardens(All Day) Judy Black Memorial Park and Gardens, 1 Green Hill Rd, Washington, CT 06794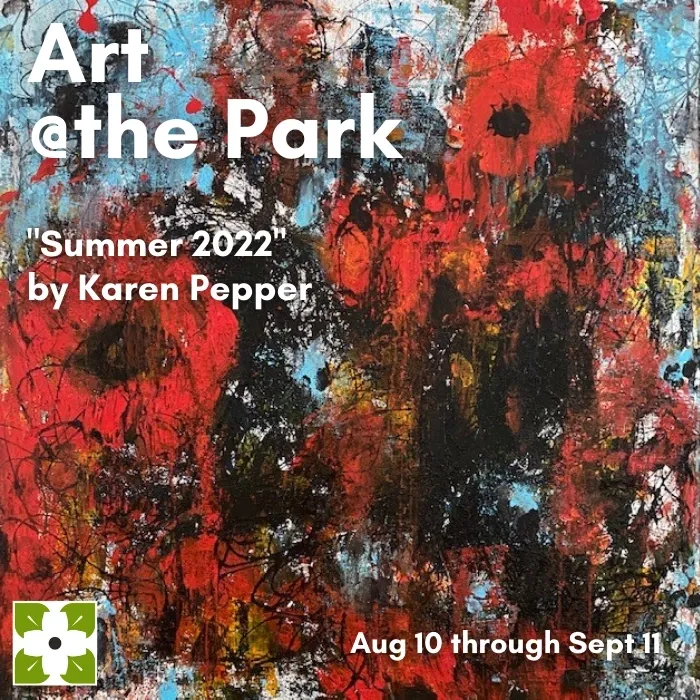 Event Details

We are pleased to welcome Karen Pepper and her art exhibit, titled "Summer 2022." Pepper's display will feature moving abstract expressionist pieces on canvas. The exhibit will be on view Wednesday, August 10 through Sunday, September 11.

Pepper has spent over two decades of her artistic career in Washington, Conn. From her beginnings in Pennsylvania and artistic studies in Hawaii, then onto Switzerland where she lived for seven years, her worldly background has created a strong foundation for continuous artistic creativity, virtuosity and knowledge.

Pepper's show at the park is an experimentation in mixed media using different processes to apply paint to stretched canvas. The main three mediums she explores are oil, acrylic and enamel. Pepper also uses edgers or palette knives to move paint around the canvas while adding sand to create a thick texture. Additionally, she played with letter, number or Mandala stencils in this current collection.

The exhibit will run through Sunday, September 11. An opening reception will be held Saturday, August 13 from 3 to 5 pm. 
Time

August 10 (Wednesday) - September 11 (Sunday)