29sep(sep 29)3:00 pm08oct(oct 8)5:00 pmFeaturedKMR Arts Presents Beth Rundquist's "Fauna" ExhibitionJudy Black Memorial Park and Gardens3:00 pm - (october 8) 5:00 pm Judy Black Memorial Park and Gardens, 1 Green Hill Rd, Washington, CT 06794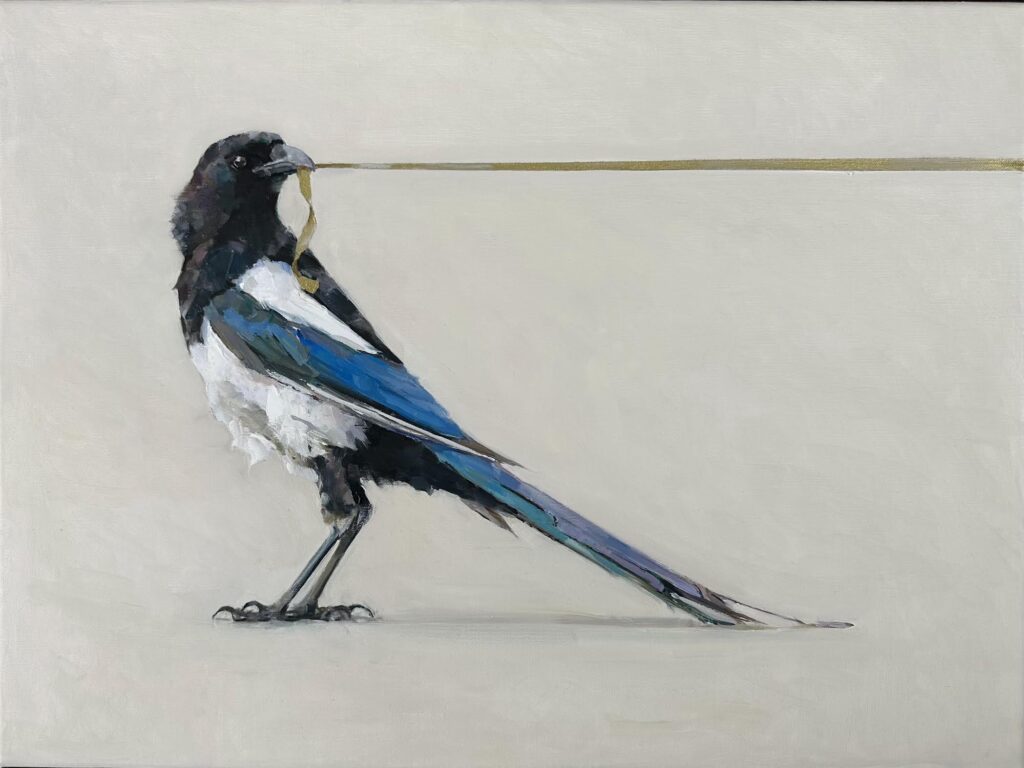 Event Details

KMR Arts presents Beth Rundquist, Fauna, an exhibition at the Judy Black Memorial Park and Gardens. Join us for the opening on Saturday, September 30, from 3-6 pm with an artist talk at 4pm. Fauna will be on exhibit from September 29 – October 8, 2023.

Rundquist created this group of paintings with a desire for magic and fantasy. In these paintings, we see animals at play, as the artist combines the animals together in unexpected ways, and in whimsical scenarios. Behaviors and characteristics within the animal kingdom are reimagined, as the artist explores the connections within nature: the anatomy of the squirrel and the brown hare are similar, the pig skull feels bovine, the tortoise head snakelike. As the viewer experiences these works, the notion of interconnectedness resurfaces again and again. This interconnectedness can be as simple as two beings sharing a similar shape or form, or as complex as symbiosis or competition.

Rundquist says, "My intention is to pay tribute to some of the animals in nature that we tend to overlook, and sometimes even dishonor. I am lucky to live and paint in peaceful environments where nature abounds. I am constantly considering the symbolism: including elegance, patience, and wisdom."

After receiving her BA in art from Smith College, Rundquist studied drawing and painting at the Lyme Academy of Fine Arts in Connecticut and L'École Nationale Supérieure des Beaux Arts in Paris. Sculpture courses at The Sculpture Center and Sculpture Studio in NYC led the artist to enroll at the Repin Institute of Russia. Rundquist is the recipient of the Richard and Mary Schroeder Portrait Award, the Bryan Family Foundation Award from the Copley Society in Boston, Massachusetts, among others. Beth Rundquist teaches painting at The New York Academy of Art in New York City and her paintings are in international public and private collections.
Time

September 29 (Friday) 3:00 pm - October 8 (Sunday) 5:00 pm