06oct6:30 pmFeaturedThe Discovery of a Masterpiece: A Forgotten Marble Bust of NapoleonGunn Memorial Library6:30 pm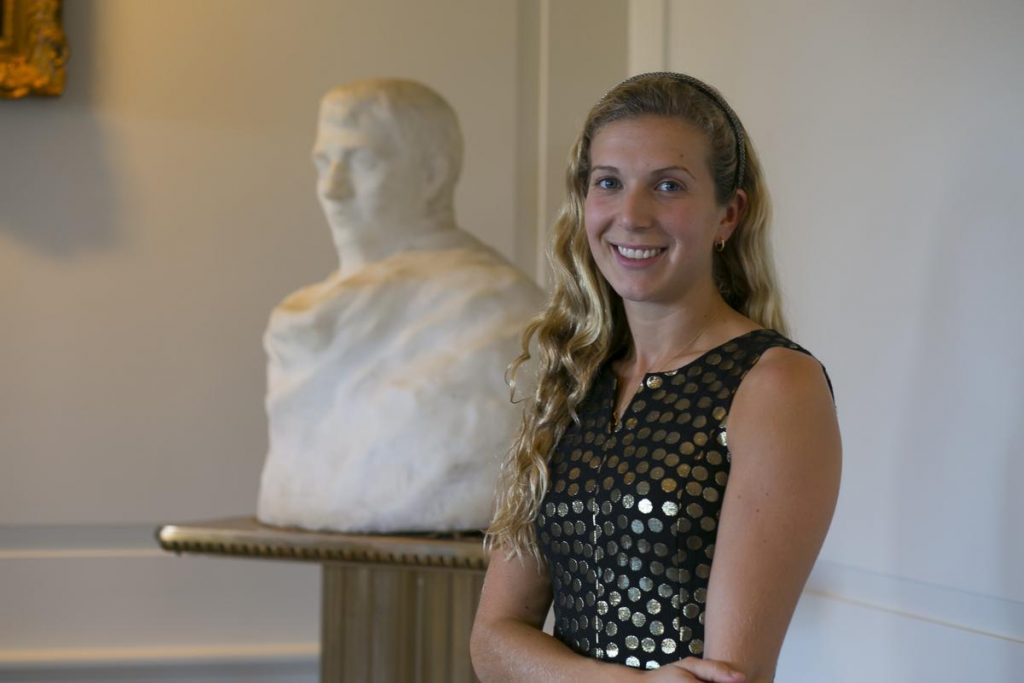 Event Details

Historian and Educator Mallory Mortillaro presents her discovery of a forgotten marble bust of Napoleon.

While cataloging the artwork housed inside of the Hartley Dodge Memorial town hall building in New Jersey, historian and educator Mallory Mortillaro uncovered a masterpiece that had been lost to the art world since the 1930's. After a year of research, a marble bust of Napoleon was authenticated as an official work by renowned French sculptor, Auguste Rodin. Mallory will share with the audience at Gunn Memorial Library the story of how a simple art cataloging project evolved into a search for a mysterious piece's provenance, and became one of the biggest art finds in recent history.

In this virtual presentation, Mallory recounts the story of being hired straight out of college for a part time art cataloging project and how it morphed into a search for this mysterious piece's provenance, eventually culminating in its authentication by the world's leading Rodin expert. Along the way she also shares the story of Geraldine Rockefeller Dodge, the woman who gifted this artwork, along with an entire town hall building, all in the name of her one and only lost son. Her lecture is fully illustrated with engaging present day and historic photographs.

This program will be held virtually via Zoom. Registration is requested. You will receive a Zoom link upon registration.

Mallory Mortillaro is an art historian and educator. She has ten years of teaching experience, and has worked on various art research projects for museums and organizations in the metropolitan area. She studied at Drew University. Mallory resides in New Jersey with her husband.