06apr5:30 pm6:30 pmTimberdoodling: A Family Weekend Workshop5:30 pm - 6:30 pm Macricostas Preserve, 124 Christian Street, New Preston, CT 06777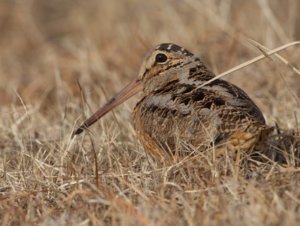 Event Details

Steep Rock Association (SRA) invites families to Macricostas Preserve to marvel at the eccentric woodcock (also called the timberdoodle). Watch these chunky birds erupt into aerial breeding displays and sneak up to their position under the cover of dusk.

American woodcock are among the early arrivers in spring, returning from wintering grounds in southern states to breed and probe for worms. Most of the time they are hidden in fields and wet forests thanks to their small stature and well camouflaged plumage. On spring nights, however, males disclose their location when displaying for females. Grounded "peent" calls are followed by circular flights, and often they land in the same spot they launched from. This behavior offers the chance to anticipate a landing position and move there secretly for the chance to get a very intimate timberdoodle experience.

Please meet us at the main Macricostas Preserve parking lot located at 124 Christian Street in New Preston, CT 06777. Participants are encouraged to wear warm, long-sleeved clothing (especially for those who will be crawling and lying on the ground) and bring a headlamp.

Inclement weather will postpone the event. Children must be accompanied by an adult. Registration is helpful, but not required; donations gratefully accepted. Please register or call the office at (860) 868-9131 Monday – Friday, 8:00 am – 4:00 pm.

PROGRAM LEADERS: Rory Larson (SRA's Conservation and Program Leader) works fervently to offer fun, educational programming for all audiences and to shed light on the wonders our protected lands hold.
Time

(Friday) 5:30 pm - 6:30 pm