14mayalldayFeaturedTintype Portraits by Lisa ElmalehKMR Arts(All Day: saturday) KMR Arts, 2 Titus Rd Washington Depot, CT 06794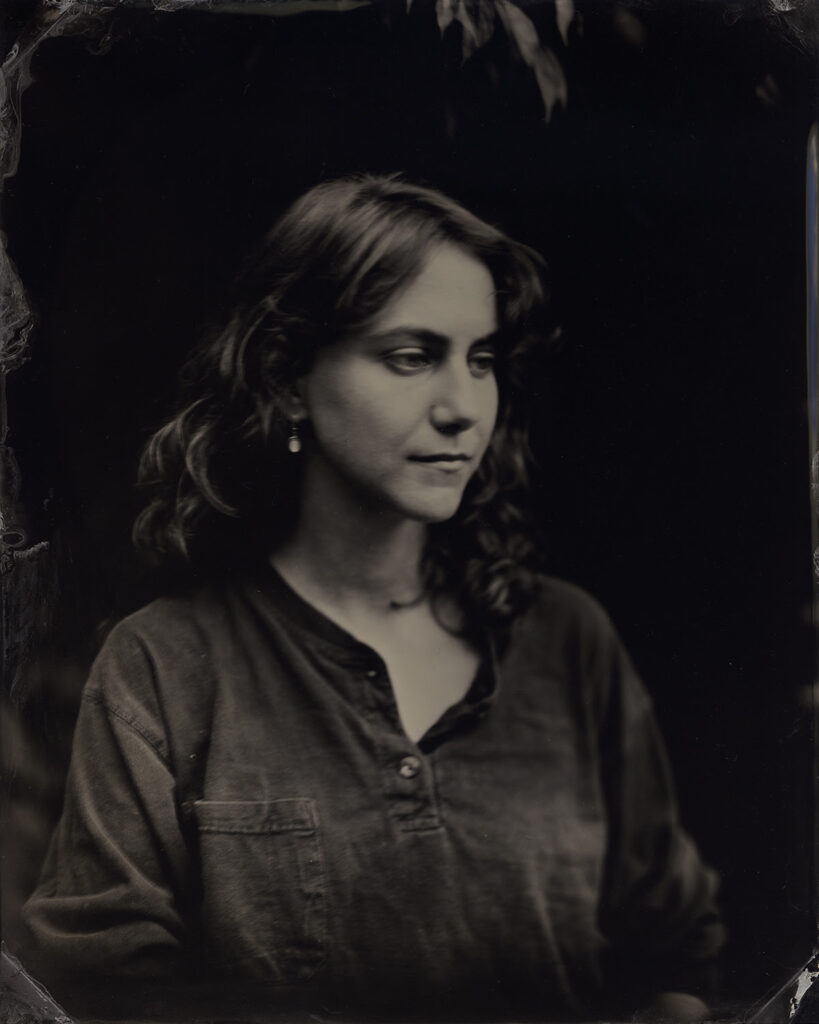 Event Details

KMR Arts hosts Lisa Elmaleh as she returns for a one day only tintype portrait studio Saturday, May 14, 2022.

Tintype Photography is a process that utilizes raw chemistry and sunlight to create an image on metal.  The photographer must expose and process the plates all while the sitter is present, creating a fascinating and interactive portrait session.  The portrait sitter comes away from the photoshoot with their own unique 8×10 inch tintype plate.

The photographer is in charge of creating each individual image by hand from start to finish.  Positives on metal, or tintype photographs, as they are more commonly known, are probably familiar to most Americans – vintage tintypes can frequently be found in antique stores and flea markets.  Much of the photography in the late 19th century was made using this process.  This is a unique opportunity to have your image made as they were made in the late 1800s.  Elmaleh has been using this process to photograph for 13 years, and has photographed old time musicians and celebrities in this process, including Jason Momoa, Alice Girrard, and Tyler Childers.

The Tintype process is completely different from having your picture made in any other way.  Once Elmaleh has set up the photo and is ready to make the exposure, the subject can expect to hold still for around 8 seconds, maybe more if the light conditions require. Another thing to be mindful of is that this process yields a different image than what we are used to in our modern, technology-filled world. The process is somewhat unpredictable and the chemistry in the tintype creates images that are imbued with patina and character.

Having a tintype portrait made by Lisa Elmaleh is a one-of-a-kind experience. If you are interested in reserving, please email Kathy at [email protected]. Book soon as availability is limited! 
Location

KMR Arts

2 Titus Rd Washington Depot, CT 06794