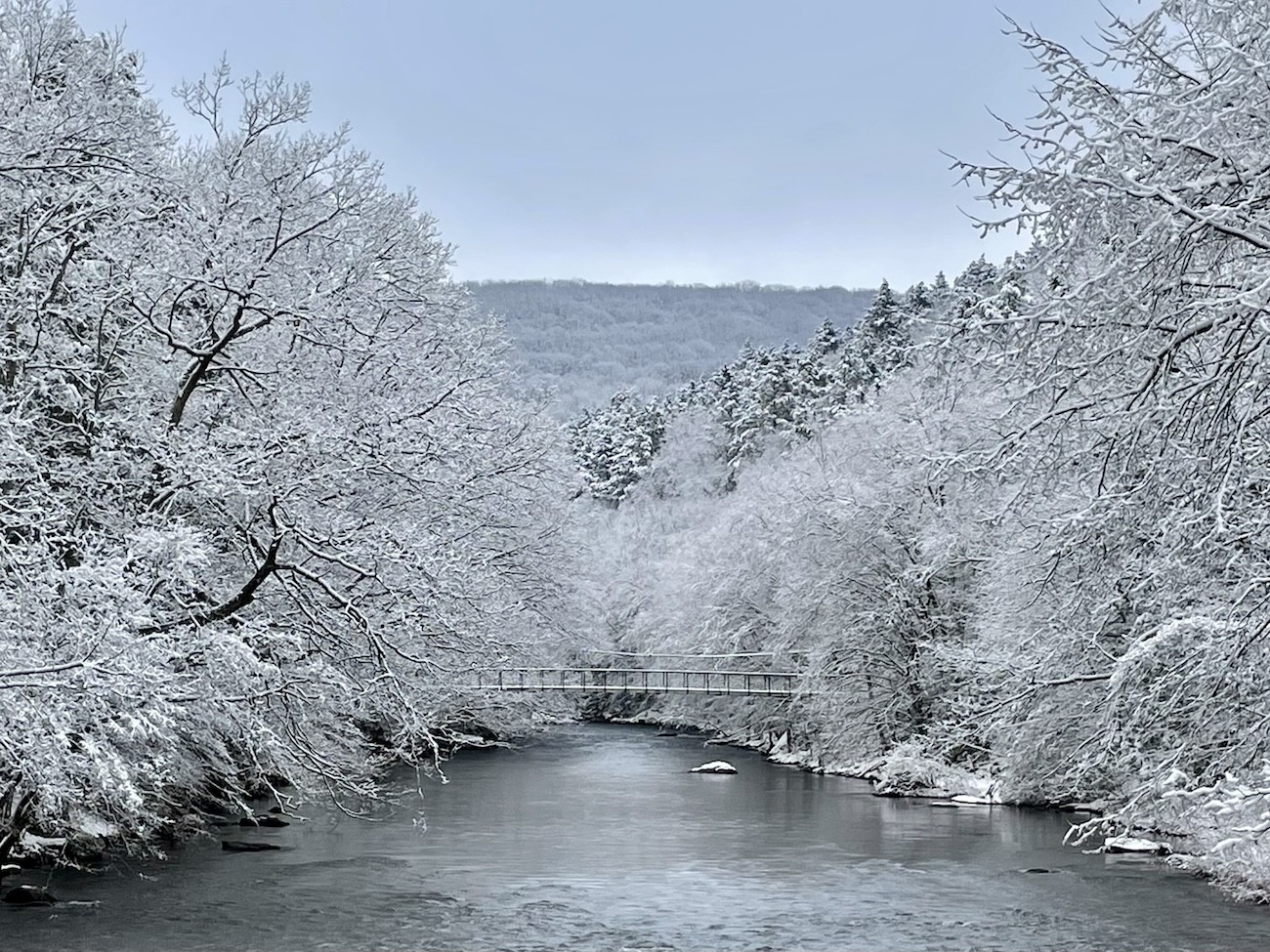 Washington becomes a true winter wonderland during the colder months in New England! Some say it looks like a snow globe village in winter, with the town greens and church steeples dusted with snow. Winter is a glorious time to enjoy our beautiful town, so we invite you to explore our favorite and iconic spots around town and the one-of-a-kind experiences that the five villages of Washington have to offer. Let your magical winter adventure begin!
Celebrate Holiday Joy
The holiday season is full of joy, cheer, and festive celebrations! One of the highlights of the winter season is Holiday in the Depot, a beloved family-friendly event that features holiday caroling, sweet treats, holiday shopping, and a special appearance by Santa. You can also find beautiful twinkling light displays all around Washington during the holidays, including at the Washington Green, the Depot, and New Preston Village.
For more festive events and holiday joy, visit our Events Calendar.
Holiday in the Depot
Holiday in the Depot
Unique Holiday Shopping
Find that one-of-a-kind gift for everyone on your list and experience our world-class shops, decorated to the hilt in the villages of New Preston and Washington Depot. You will surely get in the holiday spirit as you enjoy the magical decorations and window displays! Find beautiful gifts by local artists at the Washington Art Association's Holiday Gift Fair, unique gift items at the Gunn Memorial Library's Festival of Trees auction, and handcrafted jewelry, craft items, and art pieces at the Institute for American Indian Studies' Annual Holiday Market. And don't forget to visit all our wonderful shops and boutiques in Washington and New Preston Village.
@jseitzco
@washingtonartassociation
Explore the Winter Wonderland
Nothing says winter like donning ice skates and channeling your inner Olympian, so hit the ice at Family Skate at the Frederick Gunn School 's Linen Rink, open for public skating on Sundays. Or take a winter stroll, hike, or snowshoe trek along one of Steep Rock Association's trails and experience the splendor of nature and bucolic views. In nearby Cornwall, Mohawk Mountain offers downhill skiing and snowboarding!
@birchandbambi
@tedofallcolors
Cozy & Festive Experiences
Baby, it's cold outside! The winter season is a great time to cozy up by a fireplace and have a warm drink or hearty meal at one of our notable taverns like historic G.W. Tavern or the White Horse Country Pub. Then snuggle up with a book from the beloved Hickory Stick Bookshop or explore the stacks at the Gunn Memorial Library. When it's time to come in from the cold, nothing beats Washington's romantic inns or the luxury experiences at the Mayflower Inn & Spa.
The White Horse
Mayflower Inn & Spa