10 Best Views Around Washington to Experience This Summer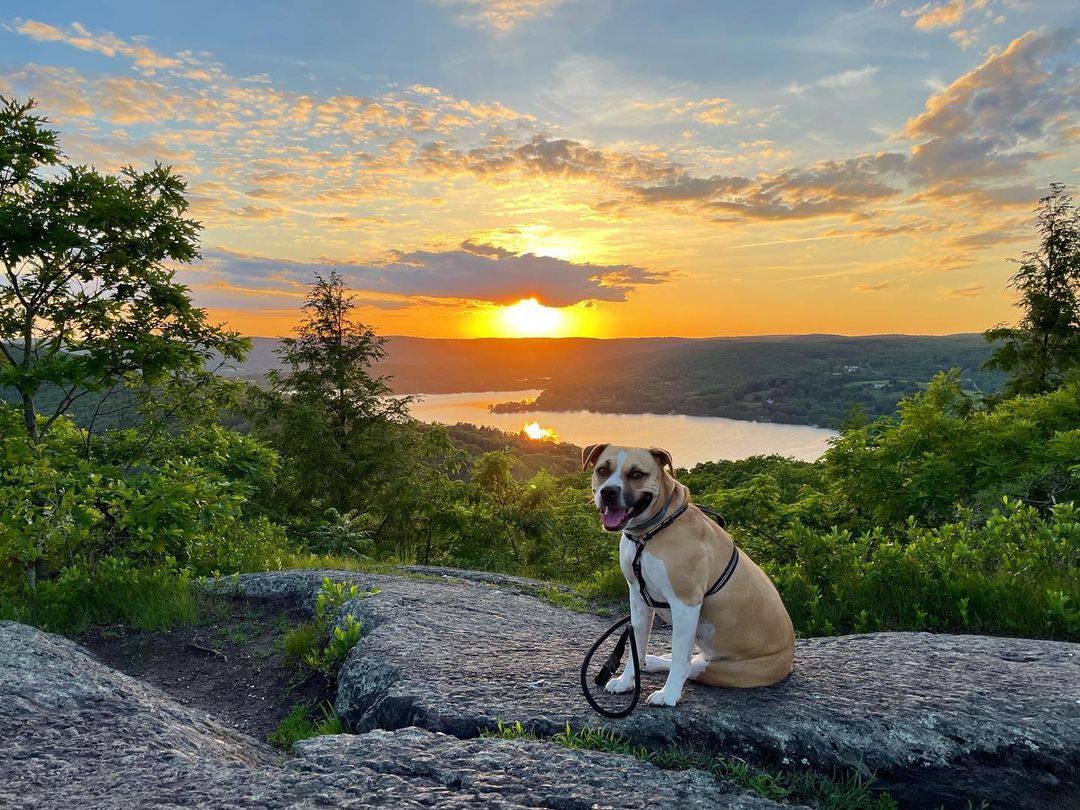 @zoey.in.ct
Summer is the perfect time to explore the five villages of Washington and discover the most spectacular views in the Litchfield Hills. We are lucky to have so many breathtakingly scenic vistas right here in town, and we invite you to experience them all to kick-off summer. Happy exploring!
1. Lake Waramaug
The ultimate summer destination is Lake Waramaug where you can soak in the sun, blue skies, and picturesque water views! While you're there, you can also enjoy kayaking, canoeing, or paddleboarding. Rentals are available starting Memorial Day through Labor Day from Clarke Outdoors at Lake Waramaug State Park. And make sure to catch the panoramic sunset view of the lake from Waramaug's Rock!

2. Thoreau Bridge
The iconic Henry David Thoreau Footbridge in the Hidden Valley Preserve is a favorite spot in Washington during all seasons. Enjoy a summer hike and the incomparable experience of walking across this suspension bridge, which spans 134 feet across the Shepaug River and includes quotes from Thoreau's writings inscribed along the handrails.

3. Hollister House Garden
As one of Washington's most popular spring and summer destinations, Hollister House Garden offers an enriching experience for visitors of all ages among its English-style garden "rooms", abundant plantings, and beautiful surrounding landscape.

4. New Preston Falls
Over in New Preston, you'll find a gorgeous waterfall located at the East Aspetuck River behind the boutiques and shops of New Preston village. Grab a bite to eat and enjoy the views of the rushing water from the picnic tables at the observation platform.

5. Shakespeare Garden
The Mayflower Inn & Spa is a charming country retreat nestled in 58 acres of beautifully landscaped gardens and woodland. As you explore the grounds, be sure to visit the beautifully landscaped Shakespeare Garden, a perfect spot to enjoy a quiet moment as you stroll through seasonal blooms.

6. The Vineyards
A beautiful summer day calls for a wine tasting and gorgeous sunset, and we have just the spot for you! Visit Hopkins Vineyard for a tasting of their award-winning wines, live music, and views overlooking Lake Waramaug. Also head over to Spring Hill Vineyards for wine tastings and a unique experience among the property's changing art exhibits. Don't miss the awe-inspiring Bee Brook Grotto installation at the top of the Spring Hill Silo, by renowned artist Randy Polumbo.

7. Shepaug River
For a great hike walking along the Shepaug River, take River's Edge Loop at Steep Rock Preserve or visit The Riverwalk in Washington Depot where you can enjoy a peaceful stroll or picnic while taking in the riverside views.

8. Judy Black Park
Located in the heart of Washington Depot, Judy Black Park is a wonderful spot to visit in the summer. You can expect to see colorful plantings and blooms all season, along with art exhibits, live music, outdoor events, and Washington's Farmers Market every Saturday.

9. Washington Green
The historic Washington Green is a community gathering place in Washington. Take a quiet morning stroll through this historic district to admire the colonial architecture, or enjoy the Music on the Green summer concert series, the annual Washington Green Fair, Washington Friends of Music Summer Concerts, and more.

10. Sunset views
Lastly, make sure to catch a summer sunset in Washington. Visit Hopkins Vineyard to enjoy a glass of wine while the sun goes down, head over to Lake Waramaug State Park for a sunset view over the water, or drive or bike up to Tanner Hill Road to catch a panoramic view from the top of the hill.

We hope you enjoy exploring these beautiful spots in and around Washington! And be sure to share your photos with us by tagging @explorewashingtonct.