6 Amazing Places to Enjoy Nature in Washington, CT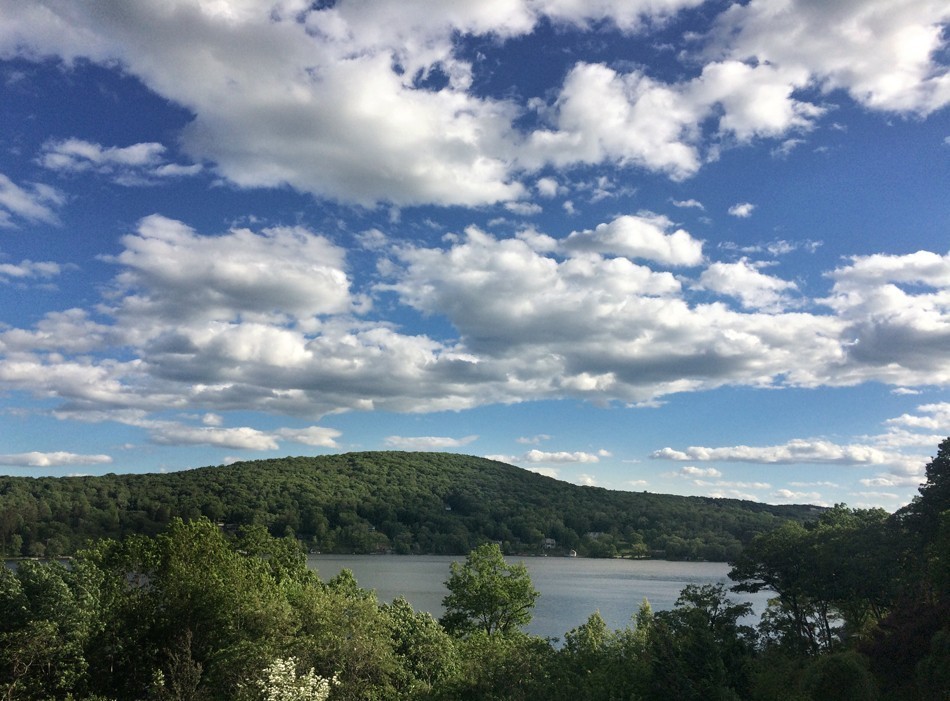 Photo credit: Fabio Malavazzi
With temperatures rising (finally!) and sunny days becoming more abundant, there is no better time to explore Washington's natural gems. Our town shines during the spring months with vibrant natural scenery, verdant hillsides, and gushing rivers. So, grab your hiking boots and check out our favorite spots to enjoy Washington's unsurpassed natural beauty. And don't forget to tag your photos #ExploreWashingtonCT!
1. Steep Rock Summit
Immerse yourself in nature and enjoy breathtaking vistas by hiking to the Summit at the Steep Rock Preserve. At an elevation of 776 feet, this lookout provides gorgeous views of the Clamshell section of the Shepaug River Valley. The lush and bright greenery and resplendant views make the Summit an all time favorite – and a perfect selfie spot!
2. Hollister House Garden
Tucked in the rolling hills of Washington, Hollister House Garden is a horticultural masterpiece. This re-imagined version of a classical English garden features beautiful landscapes, exotic flowers, and breathtaking garden designs. During the spring and summer, Hollister House also holds lectures, workshops, and other special events for garden enthusiasts and novices alike.
Steep Rock Preserve @arlo_the_aussiedoodle
Hollister House Garden @sandradesautels
3. Lake Waramaug State Park
Enjoy the serene and picturesque views of the lake at Lake Waramaug State Park. You can explore the lake by kayak, canoe, or paddle board and take in the wonderful scenery. Rentals are available for spur of the moment jaunts! Or, take a serene bike ride at your own pace around the lake's scenic roads – a wonderful way to welcome spring.
4. Macricostas Preserve
Take in nature's flora and fauna splendors at the Macricostas Preserve. A mix of meadowland, farmland, wooded ridges, and wetlands, this natural gem is full of great panoramic views of the surrounding countryside. Don't forget to be on the lookout for Washington's majestic wildlife as you hike through this preserve.
Steep Rock Preserve @usaspringbok
New Preston Falls. Photo credit: @jseitzco
5. Hidden Valley Preserve
Hidden Valley Preserve features 700 acres of mixed forest and meadows crisscrossed by nearly 17 miles of trails that offer a variety of terrain for hiking. Wooded hillsides cascade into the River Valley below, creating breathtaking views from the Lookout and Pinnacle.The Thoreau footbridge is a striking cable stayed, mass timber suspension bridge spanning 134′ across the Shepaug River, offering a unique vantage point. And be sure to reflect upon the fitting quote by Henry David Thoreau inscribed into the bridge rail  –  "The universe is wider than our views of it."
6. The Five Villages
Washington's five villages are bustling during the spring as the beauty of the surrounding scenery is accented by the colorful plantings and window boxes popping up around town and at our quaint shops. Take a stroll through the five villages to admire the lovely spring decorations and the classic New England charm of our town.
Don't forget! Earth Day is April 22nd and to celebrate the Steep Rock Association and the Washington Environmental Council will be hosting several fun and family friendly activities. Take a look at our featured events calendar for more information.
Photo Credits:
Featured Photo of Lake Waramaug (at top) by Fabio Malavazzi. Other photos as captioned.