Garden Inspiration and Spring Blooms in Washington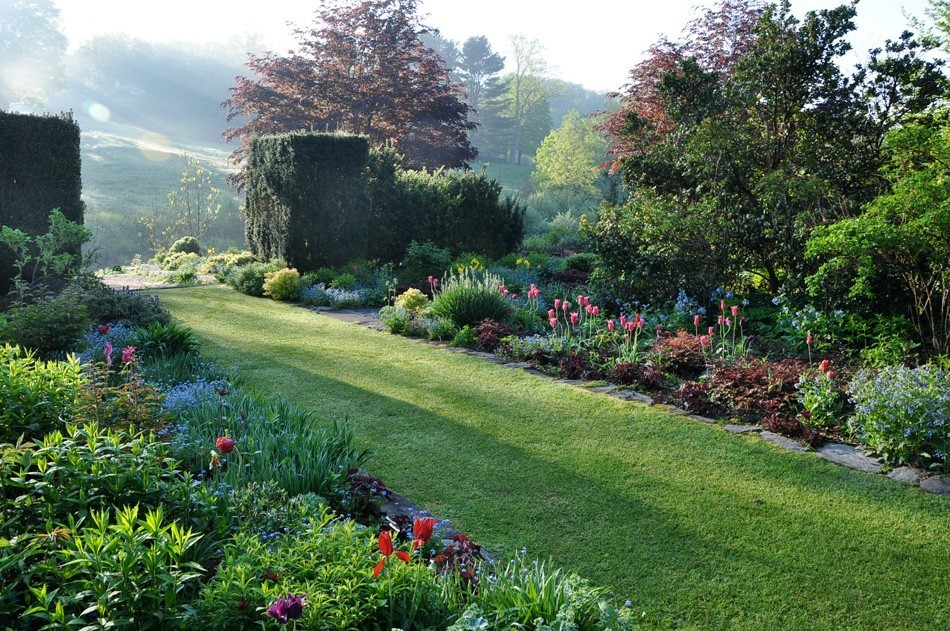 Spring is in the air in Washington! 
Now that spring is officially here, we are beginning to enjoy the first blooms of the season around town. With longer and warmer days ahead, there will be plenty of opportunities to explore Washington's most beautiful gardens and vistas for inspiration. You can also add a pop of color to your own home and garden with help from our local farms, florists, and shops. Enjoy this beautiful, long-awaited spring season here in Washington!
Blooms around town
Hollister House Garden
The first stop is one of Washington's hidden gems, Hollister House Garden. Beautifully situated on a sloping, terraced site in the rolling hills of Washington, the garden unfolds in successive layers of space and color with delightful informal vistas from one section to the next, complete with a winding brook, a large pond, and an abundance of color in blooming flowers and plants. This beautiful, English-style garden opens for the season on April 23, 2021 and will be offering workshops and events throughout the season.
Washington Depot
Next, head over to Washington Depot, where you can find blooming apple blossom trees by Marty's Cafe, yellow daffodils gracing Bouyea & Associates' impressive headquarters, and enjoy the calming flow of the Shepaug River. On a warm spring day, you can grab a takeout lunch from the Washington Food Market, Marty's Cafe, or The Pantry and savor the spring blooms while enjoying an outdoor picnic.
@hollisterhousegarden
Photo ©2020 Visko Hatfield @viskohatfield
Judy Black Memorial Park & Gardens
In the heart of the Depot is the Judy Black Memorial Park and Gardens. "I wish to create a garden, a place to relax and dream, to experience the unfolding of nature."  As envisioned by Judy Black, the garden is a happy sanctuary in the center of town. As you stroll through the garden, you'll notice a colorful combination of a "cottage" and "collector's" garden – with the informal dense plantings of the former and the variety of unusual plants of the latter. With a variety of species of flowers, trees, and shrubs, the gardens bring the diversity of nature to the center of town. This spring, John Crawford's "Steel Accretion 3" will be on display in the garden. And be sure to visit for the Plant Sale to be held at the park on Saturdays, May 8th and 15th.
Judy Black Memorial Park and Gardens
Judy Black Memorial Park & Gardens
New Preston
New Preston village calls for a spring stroll down East Shore Road, where you can enjoy New Preston Falls and take a walk up Church Street to take a peak at the impressive displays of blooming tulips. Here, you can also pop into the charming shops of Pergola Home, J. Seitz & Co., Privet House, and Plain Goods to get some home and garden inspiration.
Judea Garden
For a feel-good gardening expereience be sure to stop by the Judea Garden at Macricostas Preserve. This community garden grows 36,000 lbs. of fresh produce which is then distributed to members of the surrounding community with limited financial resources. It is a real community treasure and Judea Garden volunteers are the backbone of the program. If you are interested in learning more or becoming a volunteer, visit: steeprockassoc.org/judea-garden.
Church Street in New Preston
Judea Garden
Shakespeare Garden
And finally, finish your bloom tour with a visit to the renowned Mayflower Inn & Spa, where you can enjoy the serenity of their classical "Shakespeare Garden". Stay for a meal al fresco overlooking the peaceful ambiance of the beautiful garden to inspire your own garden project.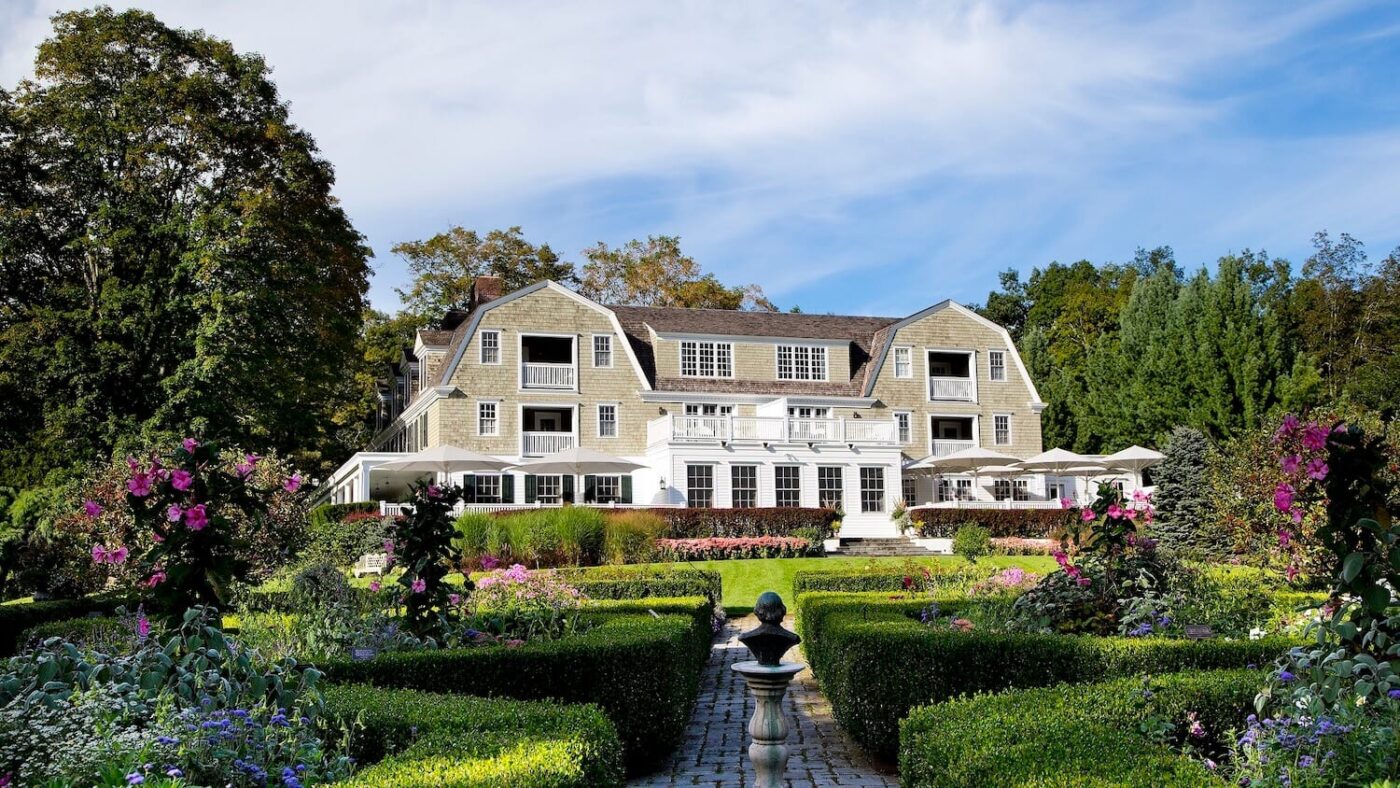 @mayflowerauberge
Bring spring home
Fill your home and garden with fresh flowers this spring! Our local farms, nurseries, and florists are the perfect go-to destination for inspiration and garden supplies.
Everything Botanical
You can find all your garden plant essentials at Everything Botanical, including flowers, trees and shrubs, houseplants, and even vegetables, fruit, and herbs! Everything Botanical also provides you with all the supplies necessary to harvest your own cut flowers, offers a CSA program, and creates seasonal floral arrangements. To learn more, visit: everythingbotanical.com.
Loam Floral Design
Beth Fowler of Loam Floral Design creates beautiful arrangements with an ever-evolving rotation of fresh blooms, from tulips to dahlias and beyond. You can sign up for a Tulip CSA offering of a weekly bouquet during tulip season. Cut flowers and arrangements are also available at The Valley in Washington Depot. To learn more, visit @loamfloraldesign.
@everything_botanical_llc
Loam Floral Design
Pergola
New Preston's Pergola is a unique source for indoor and outdoor plants, pots and ceramics, Japanese antiques for the home and garden, and outdoor furniture and decor. Many of their pieces are one-of-a-kind, guaranteed to make a statement as you create your own outdoor sanctuary.
The Smithy
Beautiful dried arrangements from Anderson Acres Farm in Kent, CT are now available at The Smithy. Visit to pick up an arrangement for the home – and stock up on other fresh herbs and produce.
@pergolahome
@thesmithymarket
Washington Supply Co
Washington Supply Co has all your seeds, bulbs, and gardening needs for the warm months ahead! Pick up your gardening supplies, bird feeders, and patio and outdoor furniture and decor to put a personal touch on your outdoor space.
@washingtonsupplyco
@washingtonsupplyco
Do you have a favorite spring photo of Washington?
Share your photos with us to be featured @explorewashingtonct!