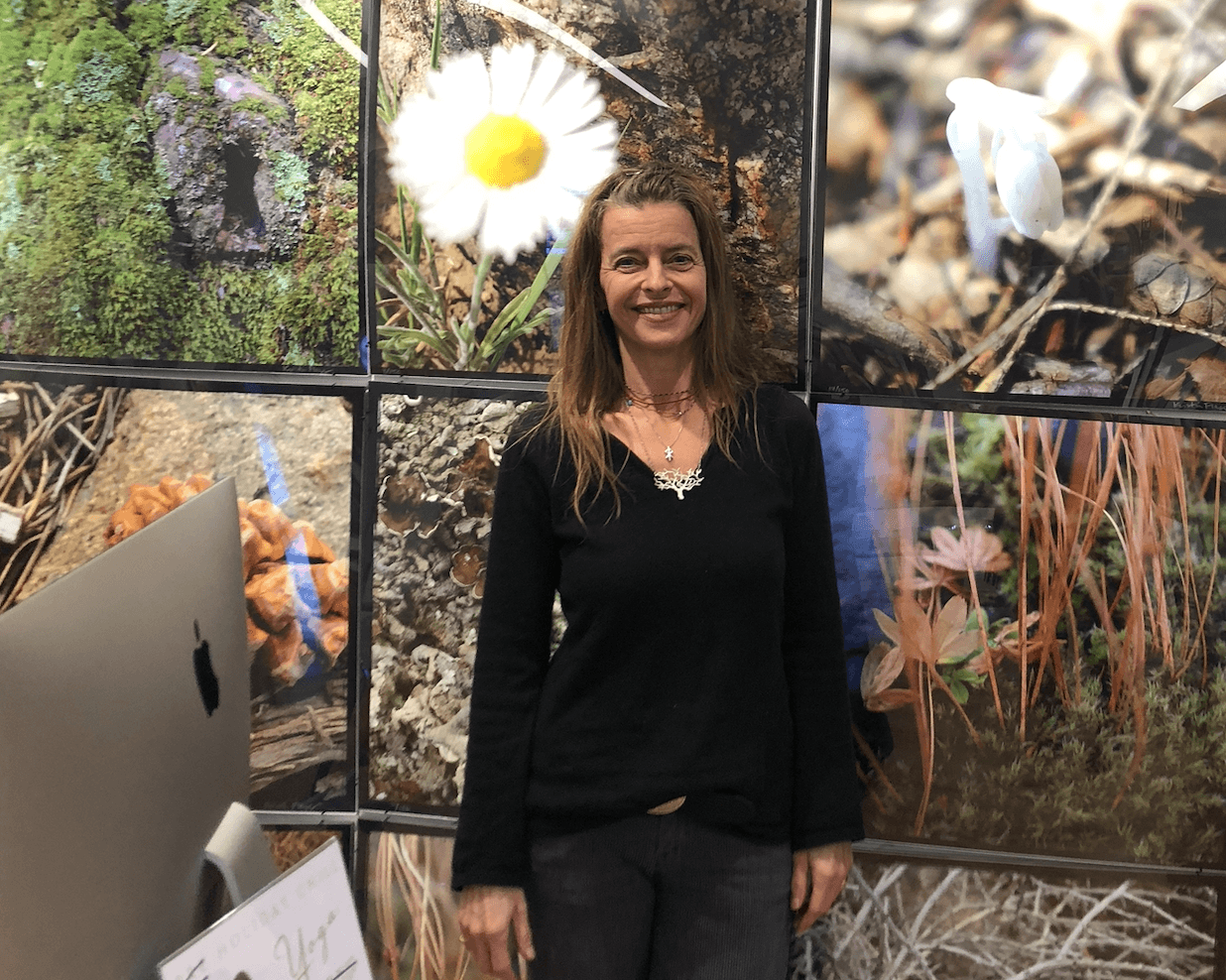 For a positive start to the new year, we thought it would be helpful and encouraging to hear from Kristin, founder of Valley Spirit Wellness Center in Washington Depot. We're delighted to share her story and advice on wellness at this time of new beginnings.
As we enter the new year, we can all use some advice about working toward a healthy lifestyle. What can you share with our readers to help get them on the right path?
The most important thing to consider is finding a wellness program that works for your unique needs and abilities. Our exercise approach leans towards people building their own customized program. The key is to create a program that works for the individual – whether being part of a group class or private instruction, finding what works best for one's own wellbeing. For example, one can choose from yoga classes that range from very gentle flow to more assertive Vinyasa. For seniors and those who want to start with a gentle approach, we have lovely meditative flow class and Tai Chi to help with balance.
Our class packs are a great way for those beginning a wellness program to try different classes and discover what works best for them. Some are shy to try something new, so our teachers and practitioners offer a welcoming environment and focus on each individual. We help our clients pick and choose what works for them, what they feel comfortable with – especially as they set out to begin a wellness program. And we know that accessibility is important when starting out, so we're open 7 days a week and stay open late to work with clients' schedules.
Tell us about Valley Spirit – how it came to be, its mission and programs.
The idea began after I moved back to Washington three years ago. I had lived in Philadelphia and had experienced great wellness practitioners there. When I moved back, I realized that there was a need for a wellness hub here in town. The idea was born to create a cooperative wellness center to have very advanced, skilled practitioners and teachers coming together with broad offerings for the community at large. At present, over 30 teachers and practitioners provide services through Valley Spirit.
What sets Valley Spirit apart is that we are a true wellness center. We share information and education to empower people to recognize that they are in charge of healing their own bodies, to make choices for their own health and wellbeing. A prayer that we say at the end of meditation is "In liberating my own being, may I benefit others." In educating and serving the community, we in turn are able to holistically benefit the community at large. That's my hope.
Tai Chi, yoga, and meditation are all offered as group classes or individual instruction. Our acupuncture and massage therapy practitioners are focused on helping to support our clients to make their bodies stronger, to work with ailments, and address challenges. Medical Qigong therapy by Jampa Stewart has been quite helpful for many clients. It's interesting that these wellness programs and treatments are often referred to as "alternative" when these are actually the approaches that have been practiced in many cultures for thousands of years.
One of our newest classes is HIIT Yoga (High Intensity Interval Training), which includes cardio and strength training that can be approached on three levels depending on an individual's needs. In the new year, we are adding naturopathic medicine, holistic psychotherapy, trauma support, and music healing arts. To meet the needs of all in the community, we offer sliding scale financial support and have been able to accept certain insurance. We are working on many exciting new programs, such as teacher training, Slooh astronomy classes, and monthly roundtable discussions which will serve not only teachers and practitioners, but also will be open to the community.
What brought you back to live in Washington? We're curious to hear about your experience of returning.
After living in Philadelphia and being away for many years, I returned to Washington to be closer to my dad who is in his late eighties. The town is, of course, quite different than when I grew up here. I remember clearly the Washington of my childhood, with two drug stores, two markets, and everyone coming to town for all their necessities. I started to think – how do you make a village thrive in the era of online shopping? How do you create a village experience to make people want to come and linger? I wanted to create community participation, opportunities for teaching and supporting the community. Being an integral part of the fabric in which you live and work was important to me. There are so many positive things going on in town, conversations such as those facilitated by Hickory Stick Bookshop. Neighbors helping neighbors. That is what I felt years ago and continue to feel being part of this community.
You are quite active in the community. What are some of your collaborations?
There are so many amazing organizations in town that I am excited to collaborate with. I'm involved with Shakesperience, and acted last summer in their inaugural Shakespeare in the Litchfield Hills performances. ASAP! is a terrific organization and I've had the opportunity to collaborate with their Celebration of Young Writers program. At the Pilobolus Five Senses Festival we offered meditation and yoga classes and have an ongoing relationship supporting the dancers.
I've collaborated with Scott Bond of Byrde + the b and John Bourdeau of the Owl Wine Bar on many events over the past few years, including a total of 33 First Friday events! We are now working on planning for "Second Saturdays", which will be a series of pop-up events around town to feature different businesses. I'm currently in plans with Washington Homecare, newly launched on the Washington Green, and Altorelli Health, sharing our strengths to serve the health of our community. We are planning a new lecture series with Judy Black Park, another gem in the heart of our town. And, as you can see on our studio walls, we exhibit artwork by local artists and our instructors.
What makes Washington special to you?
This was an incredible town to grow up in. It was absolutely a blessing to be a child here. My grandparents lived here and thankfully my parents opted to raise their family here. It is still a wonderful place to live. Steep Rock Association's preserves are an incredible asset. In fact, we're working with SRA to turn 80 acres of my grandparents' property into preserved land. Washington has very unique offerings, wonderful nonprofit organizations, an incredibly unique bookstore. Folks who run small businesses here provide offerings very particular to the needs of the community. The opposite of cookie cutter! Diversity is another asset – in social viewpoints and livelihoods, with folks commuting, working from home, business owners, and freelance artists. Most special of all is the nurturing sense of community here.
"In educating and serving the community, we in turn are able to holistically benefit the community at large. That's my hope."