New Year, New Ways to Enjoy Life in Washington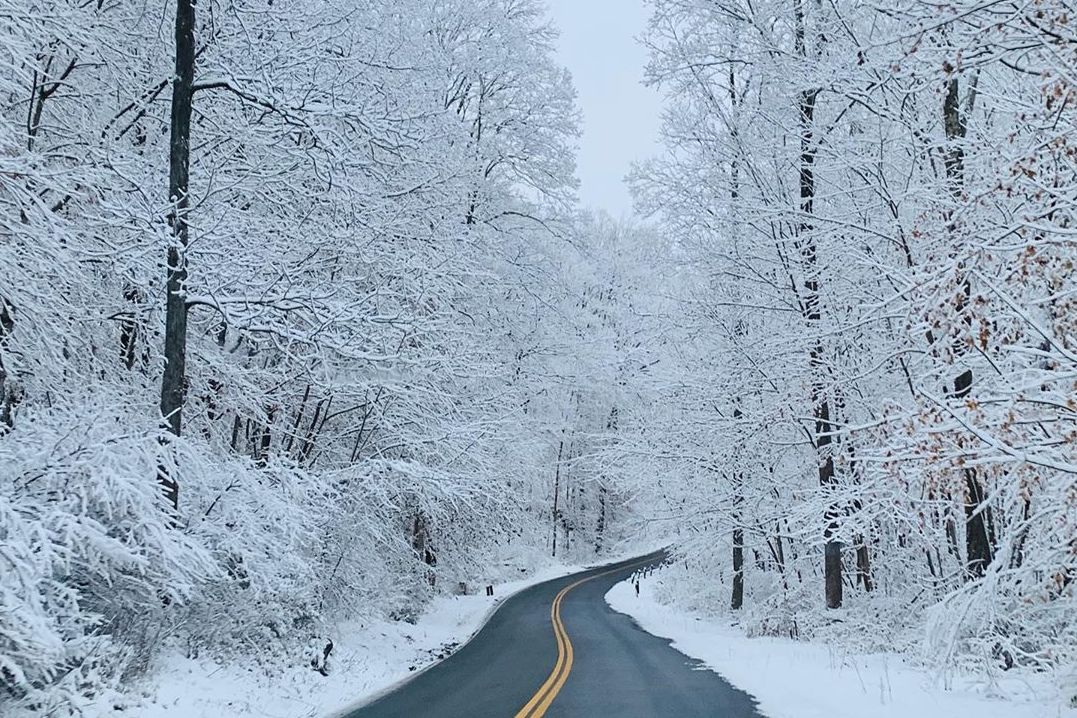 Photo credit: @krescheidt
Are you looking to start the New Year feeling refreshed and inspired? Washington offers something special for everyone! From new hobbies or ways to get your body moving, to embracing the arts or expanding your mind, take a look at new and rewarding ways to spend your time in 2020.
Expand Your Mind
Whether it's through a new book from Hickory Stick Bookshop, or taking part in an educational program at The Gunn Memorial Library, make it a priority to expand your mind this upcoming year. Knowledge is power and there's a great sense of satisfaction in entering a new world of information – so challenge yourself (and your mind) to learn something new in 2020!
Programs to explore this January:
Chinese Medicine for Health & Healing @ Gunn Memorial Library – January 2nd
Book Discussion "The Dutch House" @ Gunn Memorial Library – January 14th
Better Angels Debate – Future of U.S. Immigration Policy @ Gunn Memorial Library – January 23rd
Wellness at the Park: "Back to Basics" Live Class @ Judy Black Memorial Park – January 15th
Open Mic Night (Poetry & Writers) @ Hickory Stick Bookshop – January 30th
Yoga for Good with Caroline Kinsolving
Hiking at one of Steep Rock Preserves
Get Moving
Your body is meant to move, so grab a friend and take a hike to see the breathtaking views of the Steep Rock Association's preserves or try a new class at one of Washington's many fitness & wellness centers. Whatever exercise you choose, remember that fitness improves not only our physical state but our mental health also. Don't let the winter months stop you, get some fresh air and get moving!
Ways to get moving this January:
Winter Moon Walk @ The Institute for American Indian Studies – January 11th
Back to Basics Live Class @ Judy Black Park – January 15th
Post-Holiday Chill Yoga @ Valley Spirit Wellness Center – January 10th, 17th, 24th, 31st
Bootcamp Fitness Classes @ Washington Primary School Gymnasium – Every Tuesday & Thursday
Gunnery Family Skate @ Gunnery Linen Rink – Every Sunday in January
Yoga for Good with Caroline Kinsolving – Weekends @ The Washington Club
The Gallery at KMR Arts
WAA Winter Classes begin in January
Embrace the Arts
This winter, Washington's art scene is as vibrant as ever, with our galleries featuring many talented artists. Exhibits include Georganne Mennin's Bicameral Studies & Castaways at KMR Arts and Judy Memorial Park and Gardens, and The Gunn Memorial Library's Stairwell Gallery Exhibit by Christine Vitarello. For those who want to take it a step further, sign up for an art class with Washington Art Association & Gallery where you can learn new skills in different artistic mediums, lead by highly trained instructors. Let Washington's art scene spark be your inspiration!
Treat Yourself
Whether it's taking a relaxing day to yourself or a new look, take the time to treat yourself. You will find the opportunity to enjoy a private meditative journey at Mayflower Inn and Spa or try one of the acupuncture or energy healing treatments at Valley Spirit Wellness Center that is sure to recharge your body and mind. Or for a "new year, new you" refresh, be sure to visit the Byrde + the B in Washington Depot, New Preston's Salvatore Anthony Hair Salon, or our other terrific spas and salons to help you make a splash in the new year.
A new you at Byde + the b
Hair and more at Salvatore Anthony Hair Studio
For more info on these events and other happenings in Washington this winter,
view our Featured Events Calendar.
Photo credits:
Photo at top of snowy road in Washington CT by Katie Re Scheidt
Photo – Yoga for Good by Rich Pomerantz