14 Things to Love about Washington this Valentine's Day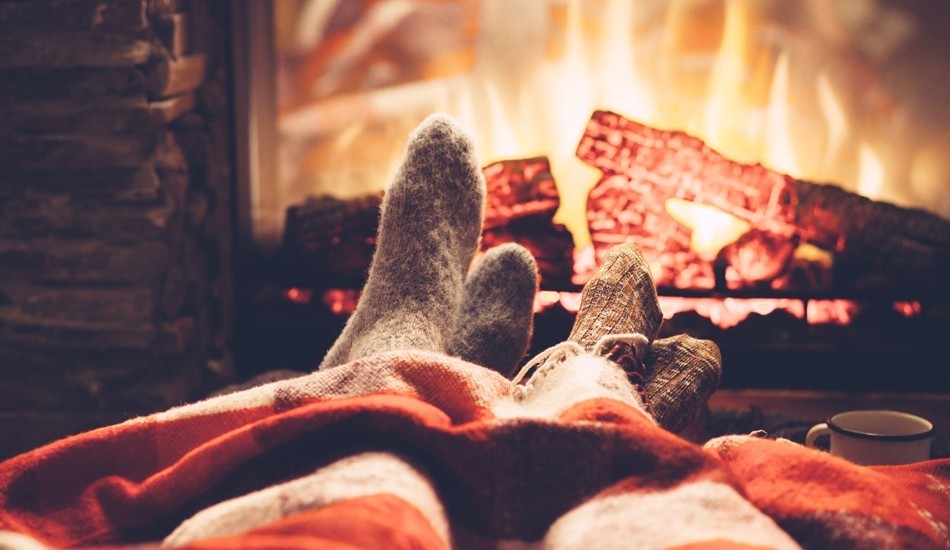 February 2020
Bucolic scenery, indulgent inns, candlelight dinners – Washington is the perfect backdrop for a romantic celebration. With so many options for a special Valentine's Day retreat, here is a quick guide to planning an unforgettable time in Washington CT.
1. The quintessential romantic getaway
Washington is up there with the best for a memorable romantic getaway. For sophisticated elegance and five-star hospitality, pull out all the stops with a "Romance Retreat" at the renowned Mayflower Inn & Spa, of the Auberge Resorts Collection. Or if laid-back romance is more your style, stay at one of our quaint B&Bs.
2. Dining by a crackling fire
Nothing says romance like a delicious meal in front of a crackling fire. Our fabulous New England Taverns, wine bars, and restaurants feature grand fireplaces that warm the winter chill and add to the intimate atmosphere. World-class menus and venues feature superb menus sourced with local ingredients and Valentine's Day specialties.
3. Music into the night
Music is in the air at our local venues, hidden gems in their own right. As you sip the bubbly (or local wine), enjoy live music and special romantic treats at the Hopkins Vineyard. For the flutter of romantic tunes, The Tap Room at the Mayflower Inn & Spa features David Grausman on the piano Friday and Saturday evenings.
4. A lazy Sunday brunch
Linger at Sunday brunch at one of Washington's charming restaurants – a great way to savor the laid back atmosphere, and plan your day ahead. From casual cafes to cozy taverns, to 5-star dining, there's a brunch menu in Washington for every taste.
5. The way to someone's heart…
What can be more intimate (and appreciated) than a super-special home-cooked meal? Washington has all the ingredients to whip up a romantic meal to remember. From cookbooks at the book mecca of The Hickory Stick Bookshop to the latest kitchen gadget at New Preston Kitchen Goods (fondue anyone?), you'll find all the accruements for your culinary masterpiece. Can't boil water? Then head to The Pantry, Washington Food Market, Hidden Valley Eatery, or 9 Main for take-out. We won't tell!
6. Share your love of art
Celebrate Valentine's Day by taking in an art show together. The Washington art calendar is full this February! From the Loft Gallery at The Smithy to the Washington Art Association and the gallery at Judy Black Memorial Park and Gardens at the heart of Washington Depot and the Stairwell Gallery at the Gunn Memorial Library, there are so many opportunities to enjoy art together.
7. Unplug & unwind
Turn off your phone and step back to a quieter time. History lovers will want to check out the celebrated new exhibit Washington Connecticut – An American Story at The Gunn Historical Museum and explore the artifacts, stories, and photographs from Washington's past. Or, stop by the amazing Institute for American Indian Studies for an engaging look into the history and culture of the Native Americans.
8. Wine & chocolate, a perfect pairing
Treat special someone in your life to these unique events at the scenic Hopkins Vineyard. These special Valentine's Weekend events will feature wine, cheese, and chocolate pairing as well as live music on Valentine's Day and through the weekend. You and your valentine can chill at the vineyard while taking in the stunning views. Don't miss a tour of the vineyard as well.
9. Couples spa day
Take some time for yourself and enjoy a day at the spa with your sweetheart. The luxurious spa at The Mayflower Inn & Spa has a plethora of treatments and wellness programs, such as duet massages, facials, yoga and meditation classes, that are sure to relax and recharge. Or visit one of our local wellness centers for yoga for two, or fit in a relaxing salon indulgence.
10. The perfect gift for your sweetie
Washington is home to unique, world-class shopping – and the ideal place to find that perfect gift. The renowned boutique shops of New Preston and Washington Depot offer a selection of curated finds and gifts that range from art and antiques to fashion and jewelry – and everything in between. Don't forget to also stop by Sweeets for a decadent Valentine's Day treat to share!
11. Explore the countryside
A leisurely ride through Washington's countryside is such a romantic way to spend time with your valentine. Our town has several picturesque scenic roads that boast fantastic views of the surrounding hillsides and open meadows. You will definitely find a place to take that Valentine's Day selfie, so be sure to tag your photos with #explorewashingtonct
12. Hiking hand in hand
Grab your boots and take a hike for just you two through one of the preserves of the Steep Rock Association. Savor the moment and take in Washington's beautiful flora and fauna and breathtaking views. If the winter snow is upon us, be sure to pack your cross country skis or snowshoes and delight in the stillness together.
13. Winter wonderland
Spend time together celebrating the splendor of nature and scenic byways with a tour of Washington's five villages. Harken back to a more genteel time as you tour the colonial architecture, historic greens, farms, and church steeples, hopefully with a light dusting of snow – as sweet as a snow globe.
14. Valentines on ice
Channel your inner Sonja Henie or do a pas de deux with your soulmate – on ice. Try a turn on the ice at The Gunnery's Linden Rink. Every Sunday in the winter, the Gunnery opens up their rink and invites the public for a family skate.
For more Valentines Day ideas:
A Guide to a Special Valentines Celebration (And Gift Guide!)