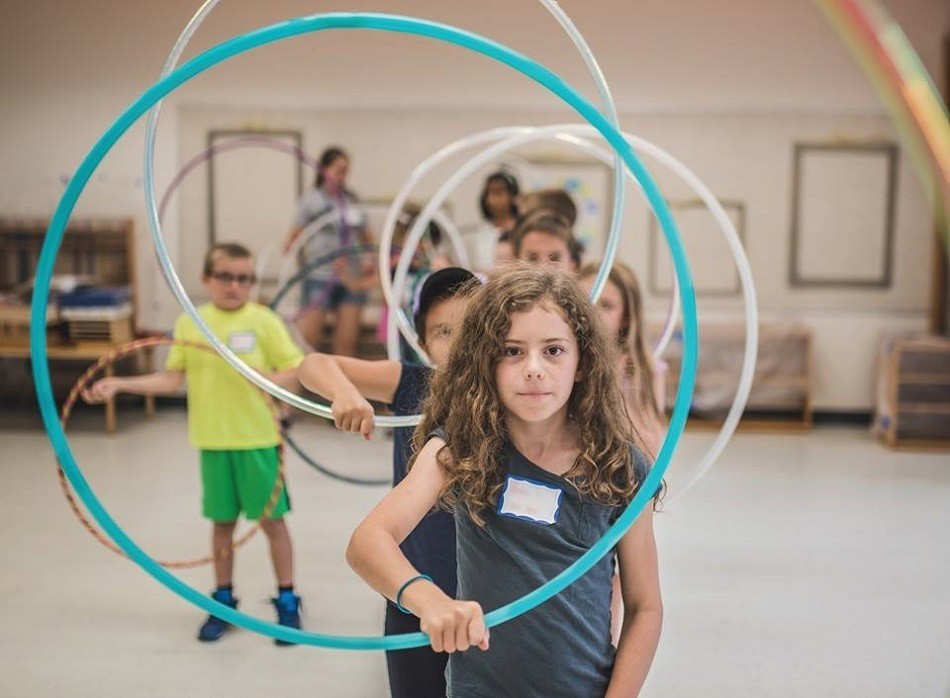 Washington's vibrant art scene is not only committed to showcasing different mediums and world-class talents, but also it is dedicated to teaching the next generation of artists and creators. ASAP! is an organization whose mission is to foster children's creative imaginations and artistic talents. For almost twenty years, ASAP! has provided children from all over CT with fun and educational art classes. To celebrate the amazing work they do for our community, we have put together a list of five fast facts.
1. Artistic Vision of ASAP!
ASAP! was founded in 1999 by JoAnne Torti with the mission of fostering creative, hands-on learning through the arts. Since it's beginning, the organization's main focus has been on the kids and providing their students with meaningful learning experiences that will stay with them for the rest of their lives. ASAP! is also dedicated to creating a nurturing atmosphere for their students where they can share their talents, take risks, and trust their resourcefulness. With the help of the community, talented teachers, and supportive board members, ASAP! is able to provide outstanding programming year round and has come to be known as the place for innovative arts education.
2. Fantastic Workshops and Classes
Every year, ASAP! offers a wonderful selection of literary, performing, visual, and culinary programs for children of all ages as well as adults. Classes are age-specific and are designed to help children engage, collaborate, and express themselves. All of ASAP! classes and workshops are led by experienced faculty members and they are  held in-school, after school, on the weekends, and during the summer. Also, ASAP! offers classes that are taught by members of the dance troupe Pilobolus and the Waterbury Symphony. These special programs not only give students the opportunity to learn first-hand from talent artists, but also to perform alongside them.
Please see our Community Events Calendar to learn more about the latests classes and workshops offered by ASAP!
3. Non-Profit Art Organization
ASAP! is a 501 (c)(3) non profit organization that is run by a dedicated group of board members, employees, and extraordinary artists. They are funded by foundation grants from generous individuals, government grants, fundraising events, and tuition. Their community extends all over CT and includes families and children of diverse cultural and socioeconomic backgrounds. Every year, ASAP! welcome families from over 100 different towns and about 8,000 students. Since its founding, the organization has given nearly a half a million dollars in financial aid to families who are in need. They will never turn a child away.
4. Exceptional Teachers
All of ASAP!'s classes and programs are taught by talented artists who are experts in their fields. Many have advanced education and training in their chosen discipline as well as have been practicing their craft for years. Currently, ASAP!'s amazing staff of teaching artists includes a mix of professional dancers, musicians, singers, illustrators, yoga instructors, horticultural experts, chefs, painters, and sculptors. They all enjoy sharing their knowledge with the next generation of artists.
5. School Year Programs
During the school year, ASAP! helps to foster creativity and artistic talent through their in-school, after school, and weekend programming. ASAP! offers a variety of classes for children ages 3-17 where they can play, make friends, explore their creativity, connect with nature, become inventors, and discover something new! This year, ASAP! will have classes in drawing, cooking, clay making, drumming, painting, dancing, acting, voice, and theater. Registration for these programs is now opened.
ASAP! is a wonderful organization that does a great service for Washington and our neighboring towns. We want to encourage you to support ASAP! and their programming either by giving a donation or volunteering your time.