Introducing the Pilobolus Five Senses Festival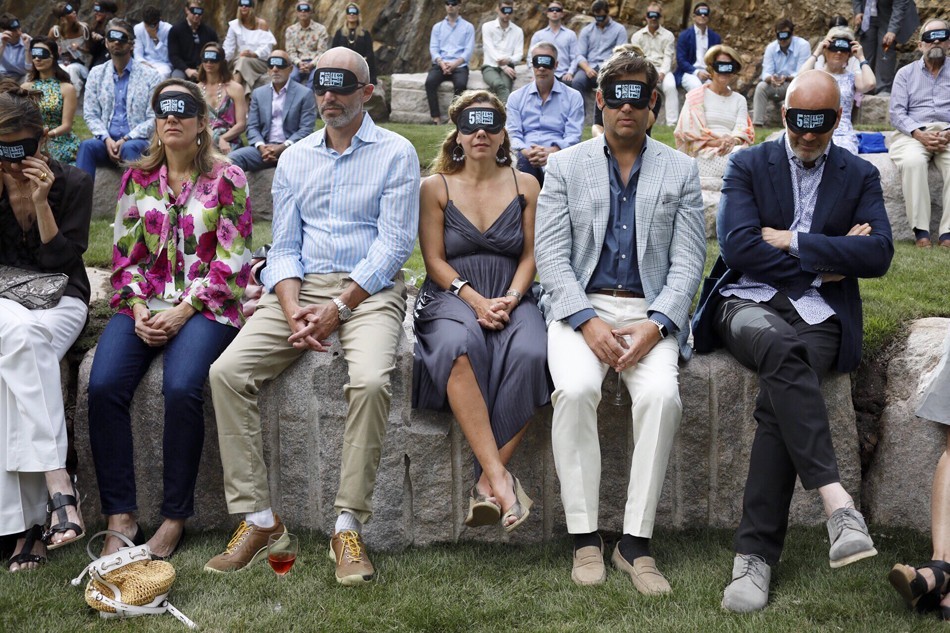 Come to your senses! Beginning on July 27th, the renowned dance company Pilobolus will be hosting a multi- arts and ideas festival right here in Washington. This spectacular event will span three weekends, featuring world-class performances, interactive art, local food, and activities for all ages. To give you an overview of the upcoming festivities, we have put together a quick 5-point guide to the Five Senses Festival.
1. Who is Pilobolus?
Pilobolus is an international movement and entertainment company that is headquartered right here in Washington. It began at Dartmouth College in New Hampshire in 1971 by Moses Pendleton, Jonathan Wolken, and Steve Johnson. In the nearly five decades since it's founding, Pilobolus has performed live in over 60 countries and for more than 4 million people. The company has performed on Broadway, at the Oscars, at the Olympic games, and has appeared on television, in movies, in advertisements, as well as in schools and businesses. They have created over 120 dance works and Pilobolus continues to propel the seeds of expression via human movement at every corner of the world.
FYI-Pilobolus is a phototropic (light loving) fungus.
2. What is the 5 Senses Festival?
The Five Senses Festival is a diverse and multi-disciplinary festival that will take place over three weekends, from July 27th, 2018 to August 11th, 2018. It was begun to answer the growing need for sensory and community connection during these very fragmented and frenetic times. Attendees will have the opportunity to participate and engage with artists, speakers, writers, musicians, foodies, performers, scientists, and more as they come together to create and inspire right in Washington Depot. Low-cost or free tickets are required for most of the events at the festival. Tickets can be arranged online at www.FiveSensesFestival.com.
3. Where will the festival take place?
The festival will be happening in Washington Depot, specifically at the Spring Hill Farm on 292 Bee Brook Road. This gorgeous stretch of land has been transformed to accommodate the festival and features two incredible performance spaces. An outdoor granite amphitheater, which was designed by Mark Mennin, overlooks the field from the adjoining hill and a pristine white tent rising up like a castle will serve as the main site for headlining concerts and Tent Talk lectures.
A refreshed vintage airstream will serve as a bar and a 60ft. tall grain silo will be the hub of an outdoor piazza, with shade sails draping off it to provide sun cover during the day. Guests are welcome to enjoy the space as well as wander and relax on the lawn while taking in the sunshine with good food, drink, art, and company.
4. Who will be performing?
The Festival will include a fantastic line-up of artists, authors, musicians, chefs, writers, and speakers scheduled throughout the three weekends. Events begin at dawn and will run until late night. Sunrise meditations, field exercises, yoga, community dinners, DJ dancing, evening speakeasies, and local wines and foods are just a few of the things attendees have to look forward to. Also, incredible performances by celebrated and award-winning musicians and singers are lined-up for each of the festival's weekends.
Of course, Pilobolus will also be performing and the festival will conclude with Come to your senses, the company's new evening-length program of premiere works and audience favorites.
View the full line-up of the Festival's events
5. Who can attend?
Everyone! The 5 Senses Festival is open to the public and will have activities that are sure to entertain all ages. Tickets are low-cost or free, and admission to the Spring Hill Farm is free as well. Whether you plan on attending an event or just want to sample some delicious food and drink in a beautiful outdoor setting, you are always welcome on the festival grounds during the festival days from 9 am to 11 pm.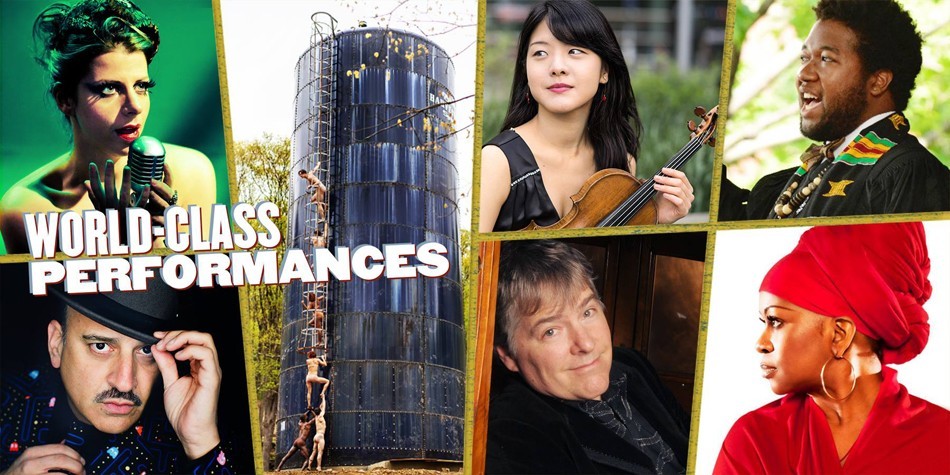 Pilobolus 5 Senses Festival will run from July 27th to August 11th. To learn more about this incredible festival coming to Washington CT, head over to Pilobolus' website.
Explore Washington CT will be following the events and activities of the 5 Senses Festival. Be sure to check our Blog and Featured Events for further news and updates, as we get closer to the festival's opening.
*Top photo is courtesy of Sandra Wong Geroux, group photo of the Pilobolus dancers is courtesy of Megan Moss Freeman, and all other photos are courtesy of Hannah Firestone and Pilobolus