Spring Roadtrip Guide to Washington, CT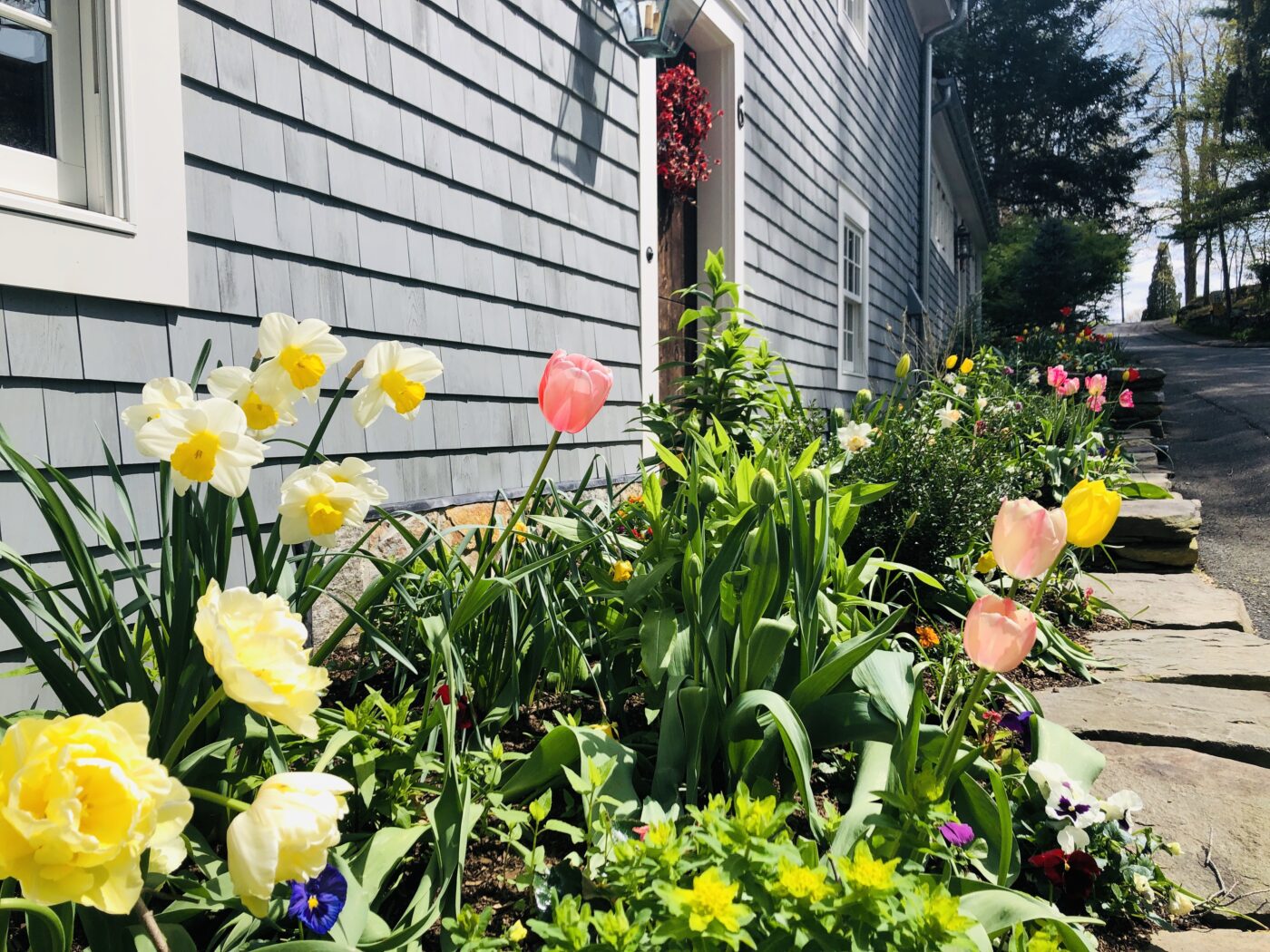 Washington is a beautiful spring destination, offering an unforgettable escape and a charming New England experience. Springtime in Washington brings beautiful blooms, scenic vistas, cultural events, art exhibits, world-class outdoor dining – and countless ways to relax and unwind. Your spring adventure in Washington awaits!
Visit Gardens in Bloom
As you drive into town, keep an eye out for colorful blooms throughout our five villages. For a refreshing morning stroll, grab breakfast and a cup of coffee from Marty's Cafe and cross the street to visit the stunning Judy Black Memorial Park and Gardens right in the heart of Washington Depot. There you can also enjoy the views at the Riverwalk along the Shepaug River. Then drive over to the spectacular Hollister House Garden for a magical stroll through this classic English garden, beautifully situated in the rolling hills of Litchfield County.
Judy Black Memorial Park and Gardens by @pmeintzerphotography
Hollister House Garden @hollisterhousegarden
Explore the Great Outdoors
Breathe in the fresh spring air of Litchfield County and enjoy a hike through Steep Rock Association's breathtaking preserve trails to catch a beautiful panoramic view of Lake Waramaug and the surrounding landscapes. If you're not much of a hiker, you can explore the state parks in the area and enjoy a picnic by the shore at Lake Waramaug State Park or marvel in the serenity of New Preston Falls. Washington has plenty to offer for the nature lover with incomparable outdoor adventures.
New Preston Falls by @pergolahome
View overlooking Litchfield Hills by @dee.romano
Farm Fresh Bounty
May marks the beginning of the Washington's Farmers Market on Saturday mornings at Judy Black Memorial Park and Gardens, where you can find a vast selection of fresh produce, freshly baked goods and breads, and organic products from local vendors. You can also stop by The Smithy, in a historic blacksmith barn, for a fresh and delicious selection of locally grown produce. And stop by at our quaint local farm stands at Waldingfield Farm and Starberry Farm for a genuine country experience.
Farmers Market @byalexandrabarnes
Waldingfield Farm
WAA's Group Exhibition in 2022
KMR Arts @kmrarts
The Po Cafe by @basicallytot
The White Horse Country Pub & Restaurant by @visit_westernct
Relax and Unwind
For the ultimate weekend of relaxation, enjoy an afternoon of wine flights and live music at Hopkins Vineyard with breathtaking views of Lake Waramaug, or visit The Owl Wine & Food Bar for a casual and delicious dining experience overlooking the beautiful village of New Preston! Or take the relaxation to the next level and book a massage or spa treatment at the legendary Mayflower Inn & Spa.
Hopkins Vineyard @hopkinsvineyard
Mayflower Inn and Spa @mayflowerauberge