Washington Spotlight: Washington Environmental Council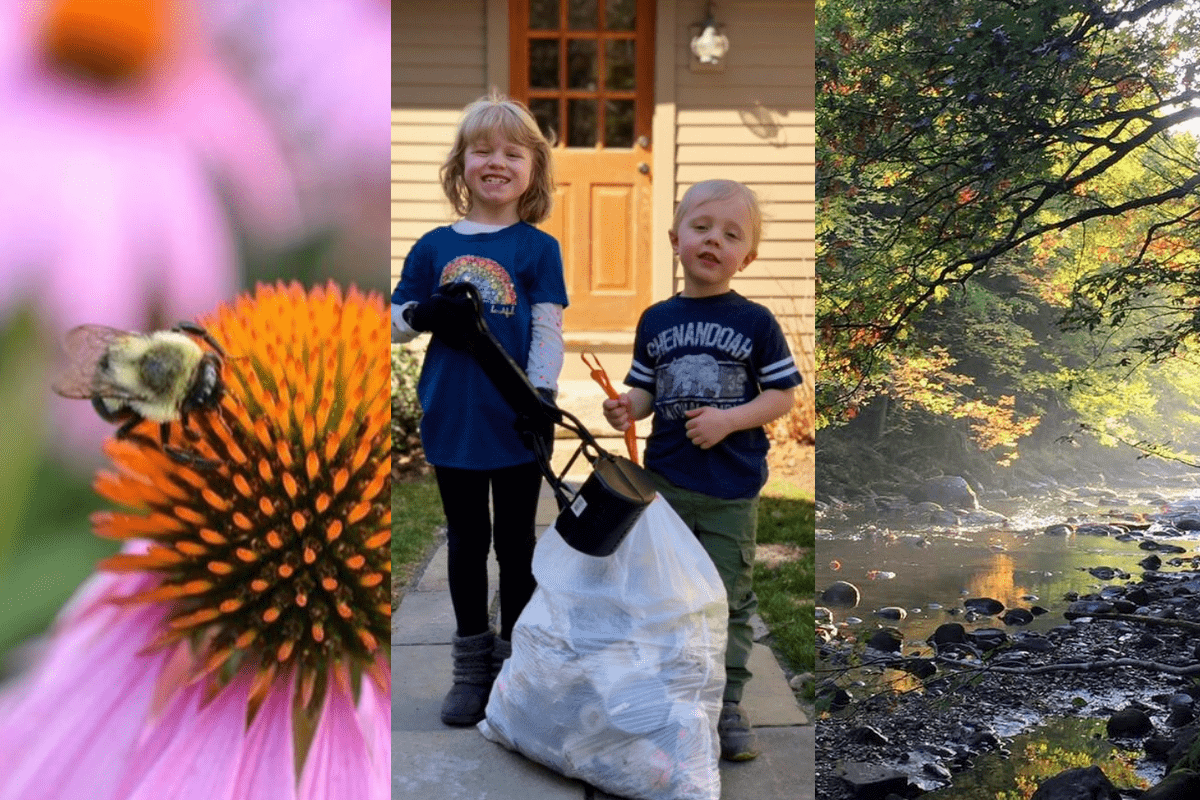 Welcome to our series recognizing the wonderful local nonprofit organizations that play a major role in contributing to the wellbeing of our Washington community. Up next is the Washington Environmental Council!

Washington is a beautiful town with a strong team of leaders that ensure our local environment is protected and maintained for all of us to enjoy. For the last five decades, the Washington Environmental Council (WEC) has played a major role in environmental and sustainability efforts in and around Washington with the support of its Board of Directors, community leaders, and dedicated volunteers.
About the Washington Environmental Council
The mission of the Washington Environmental Council is to be an advocate and provide leadership in maintaining, protecting and enhancing the environmental quality of the Town of Washington and the surrounding region.
Today, WEC continues its ongoing success by identifying new threats to the environment and increasing local understanding. The Council works closely with town officials, agencies, organizations, and commissions on specific environmental issues affecting the Town of Washington, and works closely with the town's schools to provide programming on environmental topics and offering scholarships to qualified students for environmental studies.
"Washington is a beautiful town, wonderfully preserved to feature the glory of nature. But the work of preserving something lives alongside the reality expressed by the oft quoted and ironical line, 'the only constant in the universe is change. The possible threats to our local environment do not go away, even if we can't imagine them until they surface. Just last week there was a request to have our Board of Selectmen consider Washington as a site for casks of "Spent Nuclear Fuel Rods". WEC and other town organizations have always and will always come together when the unimagined becomes ominously real, and use their combined strength to protect the town of Washington and beyond."
– Bill Genovese, Washington Environmental Council Co-President
History & Accomplishments
The Washington Environmental Council was founded in 1971, and incorporated in 1972, at the beginning of the environmental movement in the country. As part of their first initiatives, WEC advocated for recycling and other sound ecological practices as part of everyday life in town.
Through the decades, WEC has broadened their environmental activities in Washington, including defeating the Iroquois Gas Transmission System that proposed running a natural gas pipeline through the heart of Washington in the 1980's, supporting the Shepaug River Association in its effort to save the Shepaug River, and being an early proponent of Single Stream Recycling (SSR) which was implemented town-wide in May of 2013. Two years later, the council lobbied heavily for a town ordinance banning the storage and disposal of fracking waste in our towns.
Proposed route of the Iroquois Pipeline
Shepaug River
More recently, WEC supported and continues to support local businesses in banning the use of single use plastics. And as the town of Washington currently revisits how we manage our organic waste and glass, WEC will play a vital role in the conversations and planning that will affect future generations.
Over the years, WEC has been successful thanks to their leadership, the support of local individuals, and effective coalitions with the various public and private groups in Washington and the surrounding region.
Learn more about the history of the Washington Environmental Council
"As our environmental challenges change, WEC is committed to educating citizens of our towns and our future generations to meet the rising demands of climate change. Every year we have been committed to awarding scholarships to students interested in studying, pursuing, and participating in environmental studies. Our Harwood Lecture Series, established in 1992, is designed to attract leading speakers of environmental issues to offer lectures that are open to the public. With the support of our devoted directors, generous donors, and our continued annual appeal, WEC is able to continue acting as a visible watchdog for local environmental concerns that have broad and global implications, and to discourage environmental degradation before it occurs."
– Monique Gil-Rodgers, Washington Environmental Council Vice President
WEC Volunteers, Jane and Owen Light
WEC Volunteers
Upcoming Events and Programs
The Washington Environmental Council invites members of the community and beyond to get involved in their program offerings and annual events!
Earth Day 2022
WEC will be hosting a celebration of 50 years of rich history at Judy Black Memorial Park and Gardens on Saturday, April 23rd from 11am – 1pm. There will be a wonderful display of WEC's history, family and earth friendly activities, refreshments to enjoy, and senior project displays from Shepaug High School students. Learn more
Washington Historical Exhibition at the Gunn Memorial Museum
In honor of WEC's 50th Anniversary there will be a display at the Gunn Memorial Museum featuring the history of WEC and some of its original artifacts and stories. The exhibit will open this spring and be on view for the year. More information to come!
WEC Scholarship Applications are Due on April 15th!
Every year WEC gives out scholarships to students interested in pursuing environmentally focused majors in college and beyond. WEC also gives out scholarships for elementary aged kids to participate in Pratt Nature Center Summer Programs. Scholarship applications are due on April 15th! Learn more
Washington Road Warriors
The Washington Road Warriors is a public participation program for volunteers who want to help control and reduce roadside litter/trash by cleaning and collecting trash/litter along their road, or any town road, at least four times a year. This program is an exciting way for residents to make a vital and positive contribution to our community and the environment. Register to become a Washington Road Warrior
Pollinator Pathway Initiative
WEC has joined Connecticut's Pollinator Pathway Initiative in order to create and help connect pollinator-friendly habitats and food sources for bees, butterflies, hummingbirds, and insects. Residents are encouraged to create colorful habitats for a safe and continuous corridor for vulnerable pollinators. Learn more
Spring Appeal
If you are interested in supporting WEC please consider donating to help them replenish their 2022 scholarship funds. WEC had to cancel the Moondance, their annual fundraising event, due to the ongoing pandemic so any support is greatly appreciated. Donate today
Get Connected
To learn more about the Washington Environmental Council, visit wec-ct.org to sign up for their newsletter for the latest news and updates and follow them on Facebook and Instagram!
WEC Volunteers
Environmental event at Bryan Memorial Town Hall