What's Happening at WAA This Summer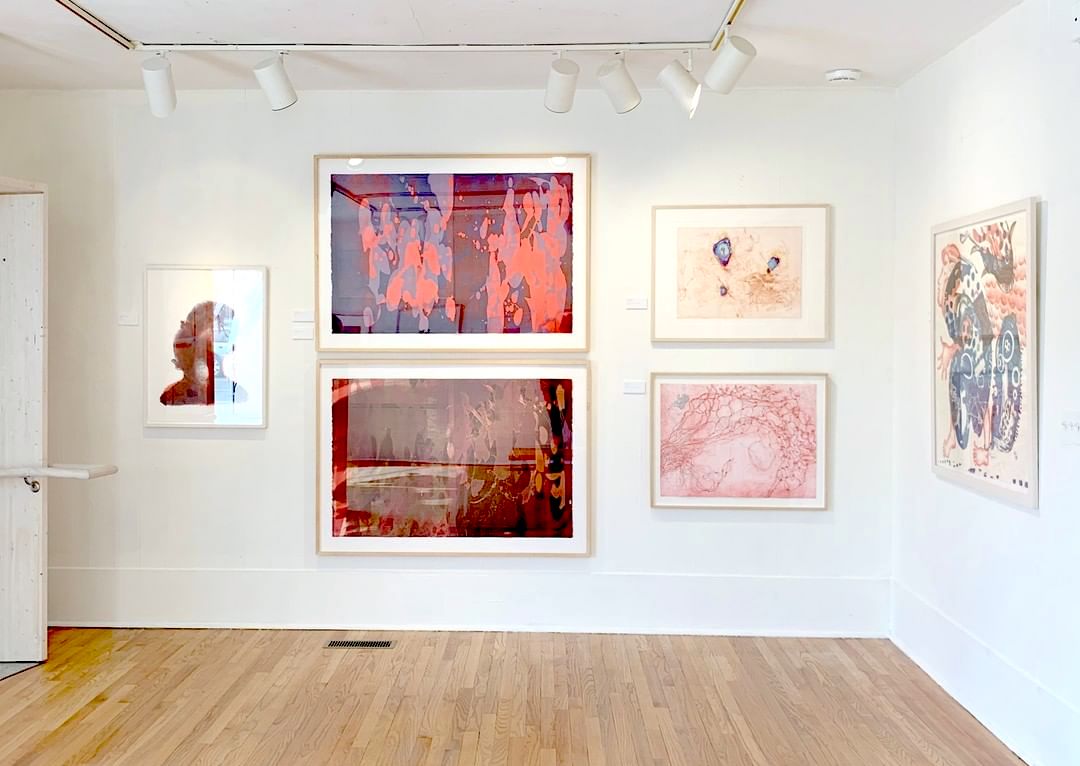 Washington Art Association Gallery.
One of our most treasured organizations here in Washington is the Washington Art Association & Gallery. Founded in 1952, the Washington Art Association is dedicated to enriching the community through education, exhibitions, and special events. We were happy to speak with Washington Art Association's Executive Director, Barbara von Schreiber, about their upcoming "Art in the Open" exhibit and how the organization has been able to continue to bring art to the community during the COVID-19 pandemic.

How long have you been Executive Director and what is your favorite aspect of WAA?
I have been Executive Director at WAA for 5 years, but my involvement with the organization goes back much further as a board member, co-chair of the exhibition committee and as a volunteer.
The art classes are my favorite part of WAA. Seeing how talented our students are and watching their progress is very rewarding. This is a very warm and welcoming place and friendships are made here. Please join us!
How has the pandemic affected WAA?
Like many other organizations, we were very affected. Our classes are now offered virtually so that students can continue to work on their skill while staying safe, we have a COVID-19 Members Exhibition that is available for viewing virtually at waagallery.com. And recently, we have started Plein Air classes outdoors with a limited student count.
Outside of WAA in Washington Depot.
A piece from the Monoprint 2020 Exhibit.
Tell us more about your upcoming event, Art in the Open…
Art in the Open is going to be a fun and festive day on the lawn of Town Hall this August 8th, from 11am-4pm. We will be selling over 100 paintings at $100 each as a fundraiser for WAA, the paintings are of all mediums made by all of our wonderful WAA member artists. We will also be providing summer drinks and ice cream, and social distancing guidelines will be followed. If you are at the Judy Black Farmers Market that Saturday then we encourage everyone to come up to view our paintings and see if anything catches your eye! You can take your painting home the same day.
Any other upcoming shows or plans for the future?
Currently, we have the New Bloom Exhibition which opened July 18th and is on view. New Bloom is a juried member exhibition with 38 pieces of all mediums, predominantly painting. You will see a lot of flowers and gardens, so very appropriate for the summertime! Our next exhibition will be "People in Places" starting August 22, 2020.

Artwork on display at the New Blooms Exhibition.
How can people support and get involved with WAA?
The best way to get involved is by becoming a member and taking classes. Students grow measurably through their time with us and many friendships are formed. It is a great community to be a part of, and anyone can join.
WAA is recognized for broadening its scope of classes, the excellence of its faculty, and the quality of exciting exhibitions workshops and events throughout the year.⁠
Art classes at WAA @washingtonartassociation