Explore the Fabulous Family Farms of Washington this Fall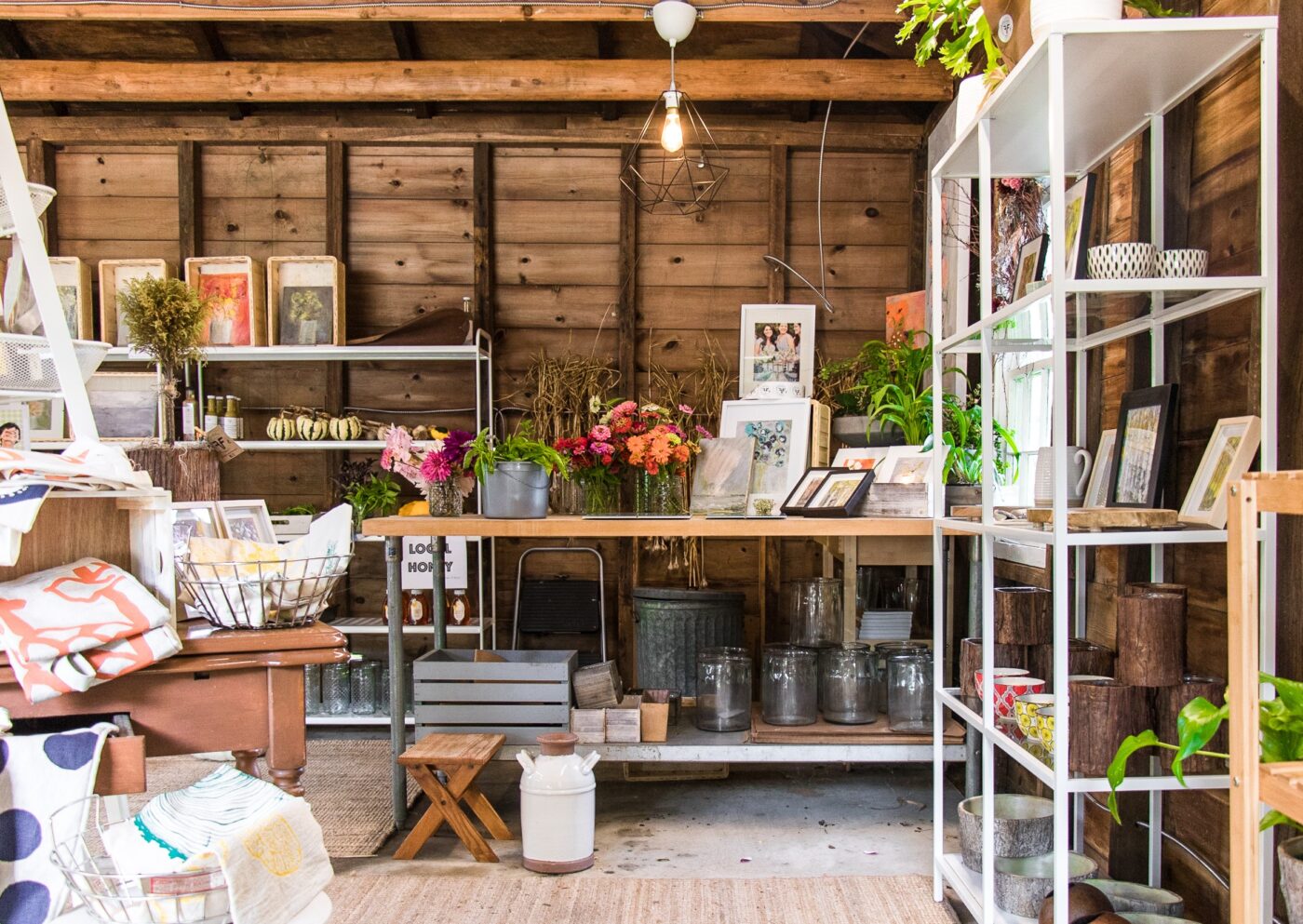 The charming still life at the Flirtation Farms farmstand.
September brings with it a blending of seasons, a month where one can both bask in the warmth of summer days and delight in the fresh crisp evenings of autumn's inception. There is a slightly different scent to the gradually cooling breeze, and a translucent golden hue begins to veil the deep greens of summer. Simply put: it's the perfect time to explore Washington's many farms and enjoy the fruits of harvest season, sure and delicious signs of the beautiful weeks to come.
Must-Visit Farms for Harvest Time
Next to pumpkin carving, apple picking is about as fall as it gets, and the villages of Washington offer a number of wonderful farms to visit and pick seemingly endless varieties of these crunchy beauties. Why not do a farm circuit and check out each one? No better way to spend a September Saturday.
An unassuming but perfectly picturesque roadside stand in New Preston, Flirtation Farms offers an ever-changing variety of vegetables, herbs, and flowers (all grown just behind the house), eggs, and an ever-changing rotation of other goodies. The pumpkins are even starting to pop up, too! Be sure to pick up a flaky homemade berry turnover with just the right amount of sweet and tart, a lavender shortbread cookie, or a chocolate chip meringue (made with the farm's own eggs) for a gluten-free treat. Head over between 9-12 on Saturdays or take advantage of the produce left on the honor stand. Frank and his family will make you feel right at home. It's local life at it's best, and it doesn't get more fresh.
Colorful bounty at Flirtation Farms
Harvest awaits inside the door!
Averill Farm is part of the foundation of the town with 11 generations and counting still living on the property, and is proudly and justly featured in the brand new Gunn Historical Museum exhibit. It's lush 260-acre landscape offers several varieties of apples and pears to pick yourself, and a grand old wagon packed with the first mums of the season sits proudly in front of the stand. If you're not up for picking in the orchard you can always head inside and select a few from the crates. While you're inside it will be hard to resist the fresh apple cider donuts available daily, nor to peek at the selection of cute recipe books and gifts.
So many apples, so little time - at Averill Farm
On top of the world at Averill Farm
Head around the corner to Starberry Farm where you might still be able to get your hands on one of their one-pound peaches! Though it's area's smallest farm, it boasts some of the biggest fruit and is ideal for those still loving stone fruit season or who prefer to avoid the busier apple orchards. As long as they're in season you can pick your own peaches, too! Be sure to give the sweet pup "guarding" the stand a pat.
There is truly no farm not worth visiting, and Waldingfield Farm is proud to offer completely organic vegetables and a community-supported agriculture (CSA) program for those interested in getting farm fresh veggies all season long. Pick up their beautiful produce just once or every week at their farm or the Washington Farmers Market.
If sipping glass of wine while sitting in a vineyard is your idea of farm-fresh, be sure to check out Spring Hill Vineyards in the New Preston or Hopkins Vineyard on the north side of Lake Waramaug. (The end of the month into October is sure to provide some stunning views with autumn foliage!)
Guarding the Starberry peaches!
Pretty as a peach at Starberry Farm
One-Stop Shop
Saturdays from 10am-1pm through November, enjoy a plethora of the area's freshest and finest offerings at the Washington Farmers Market at the Judy Black Park in the Depot. Averill and Waldingfield Farms will be there among so many others including Kimberly, Ox Hollow, Shepaug Valley, and Truelove. Between all these providers, everything you need for your weekend suppers (including meat and sweet treats) is available!
Mosey up to New Preston Village and pop into The Smithy for the most delicious pre-made food, homemade bread, quick bites, freshly cut flowers, and a modest but beautiful selection of local produce. Locally made and sourced, everything at The Smithy exemplifies organically and sustainably grown and made. While you're there, be sure to go upstairs to the charming Loft Gallery to admire the work of local artists and enjoy this beautiful community space. The start of September celebrated farming with photography by Glenn Hilliard and illustrations by Dan Hamilton; September 14 into October will present a collection of acrylic paintings by New Milford artist Alissa Morabito in an exhibit called Clouds + Currents.
There is no shortage of activity in quaint Washington, so be sure to visit this month and take advantage of the bounty given to us this harvest time.
Farmers Market @byalexandrabarnes
Perusing the bounty at The Smithy
Fun fall events
While you're exploring, don't miss the many wonderful events around town:
3rd Annual Washington Harvest Festival (Oct 13th)
Flirtation Farms First Annual Art Walk (Oct 13th)
Halloween Haunted Houses (Oct 5th) and Pumpkin Painting (Oct 19th) at Gunn Library
12th Annual Washington Green Cemetery Tour (Oct 25th)
Barn Talks at Hollister House Garden
Art Openings at various galleries
Author Talks and Book Signings at Hickory Stick Bookshop
Night Owl Music at Hopkins Vineyard
Check our Events Calendar for details!
Photos courtesy of Alexandra Barnes