Hello, Washington – My Home Away from Home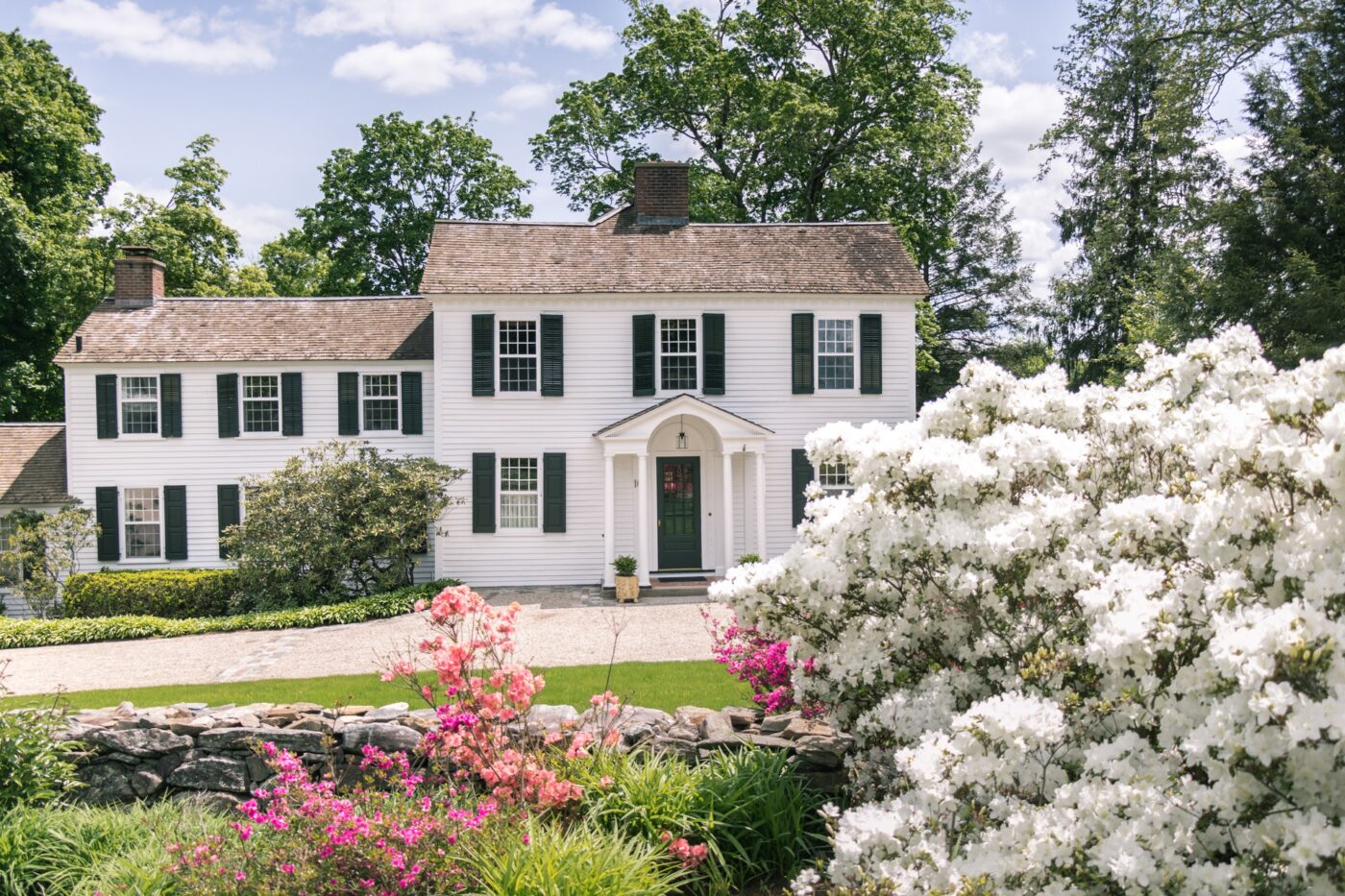 When a hunt for spring blooms becomes a beautiful home find.
A guest article from Alexandra Barnes, describing her impressions of springtime and Washington during a recent visit.
The floors creaked familiarly, the smell of paper permeated the air, and carefully painted signs above wooden shelving caused me to squint pensively. Rolls of stickers hung from the wall entering the children's section at the Hickory Stick Bookshop, and as if by time machine I was once more an eight-year old girl roaming a favorite place independently. The old sister store to Hickory Stick had been one of my favorite shops in my hometown, so when I stumbled into Washington's doppelgänger, I was immediately transported. Little did I know, this would be the first of many experiences that would make this charming town feel like home.
Down the road, on a sunny May morning, we sat on a picnic bench watching the shadows shift on Washington Green, the steeple of the Meeting House shining brightly against a deep blue sky. A cool coffee in hand, the squeak of the screen door of the Café on the Green a pleasant reminder of a slow day ahead. A slight woman with silver hair stopped to kindly admire our peaceful enjoyment, fondly aware we weren't "from around here." A short but friendly exchange beneath a late spring breeze was a refreshing reminder of the importance of living in a neighborly way, and perhaps a slower time.
Not the same--better. We're #WashingtonTogether.
The Gunn Historical Museum has a new slice of history for its future...and a flowering tree most certainly worth a walk by.
Our Waramaug sandwiches sat wrapped in paper next to a bag of chips and two iced teas as other patrons filled the nearby tables with coffee and newspapers and recently given hugs. The line at 9 Main grew as we munched, each smile at the counter reciprocated with just as much cheer. The speakers under the tin ceiling hummed softly as paper crumpled around freshly baked goods leaving the shop, and our "quick" lunch was just under an hour.
These are just a few of my favorite things… in life and in Washington, and there is so much more to love we have yet to unearth. I miss the ease of grabbing a coffee or cone without calling it in, of meandering through shops to eyeing the beautiful wares and bites of talented artisans. I long to gaze at art and botanical artistry under the shade of shelter at Judy Black Park, to sit among friends at a concert or Hollister House Barn Talk. I miss seeing the smiles I imagine are behind masks, grateful that our eyes, instead, so readily share a twinkle.
This is not quite the piece I anticipated writing to describe what ultimately became an understatement of spring adventures. But in light of the crisis currently facing the globe and our beloved little locale, it is that which is most appropriate. We may not be able to gather together, but we can most certainly support one another in ways our modern society allows, and those which are provided by our natural attraction for communion. We can share stories and moments, laughs and hardships, recipes and ideas. We can utilize curbside service and safe shopping measures to get slices of the foods we enjoy, while supporting our favorite businesses (and people). And we can show love to those who contribute to our lives with smiles, flavors, and connection.
The beauty of the Hollister House Gardens remains open -- and a perfect secluded escape.
Two roads diverged in a wood...and I, I took the Thoreau foot bridge.
This surreal time in history is fleeting, but the impact we can have on one another is enduring. When this chapter is over and social distancing is but a distant memory, we'll be left with our roots—and a bond created only through overcoming challenges born from unfamiliar and unwelcome experiences. I think—and hope beyond hope—we'll realize there is a silver lining to our disconnect, and we'll be more connected than ever. For now, I'm left with so many stories and such wonderful sentiments to share of the other souls who've made our day trips, and I can't wait to collect more.
If absence makes the heart grow fonder, that affection blooms equally for people and places. Sometimes a place is what it is because of the souls who inhabit it. Washington has always been an escape for us, but it's proven to be a place we love saying hello as much as anything else.
In the meantime, my daydreams will have to supplement reality. I'll be enjoying past photos as I plot my next stops to gaze and admire, flip a few pages and breathe a fresh wooded breath, and of course, to say hello. Luckily, a picture is worth both a thousand words…and the thrill of a vicarious adventure. Most importantly, they're a reminder that there is still so much to do in beautiful Washington.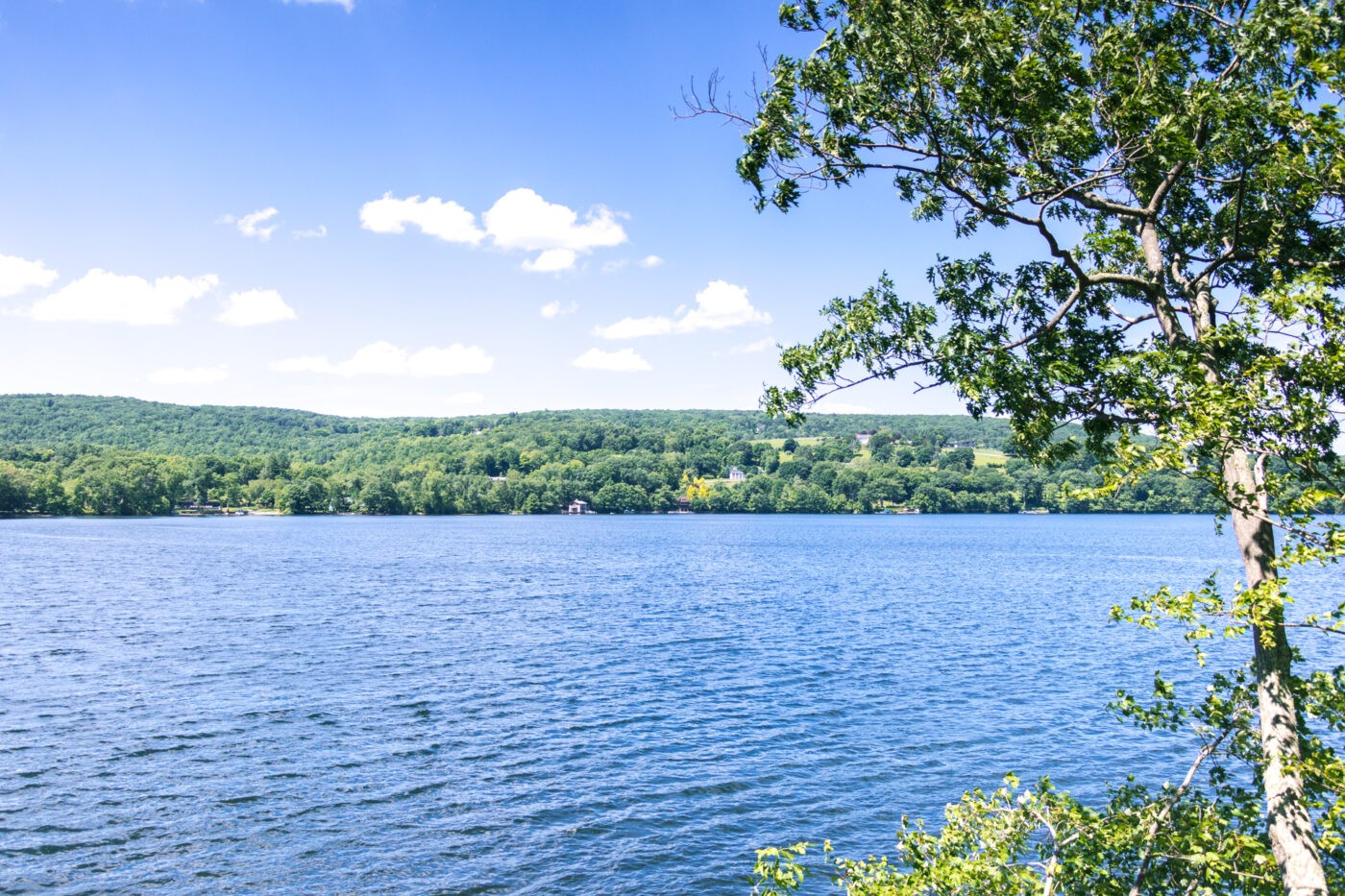 Taking a Sunday drive isn't just for Sundays anymore Lake Waramaug's serene vistas are a sight in every season.
About Alexandra
Our guest blogger Alexandra Barnes is a southern Connecticut-based photographer and writer who is enamored by the charm of small-town New England. In the country or on the coast, she seeks to harbor the magic of both local adventure and everyday life in her favorite slice of America. Share in her daily delight by following along on Instagram at @turquoiseandsunshine.
All photos above courtesy of Alexandra Barnes.