Start A New Tradition – Thanksgiving Weekend in Washington CT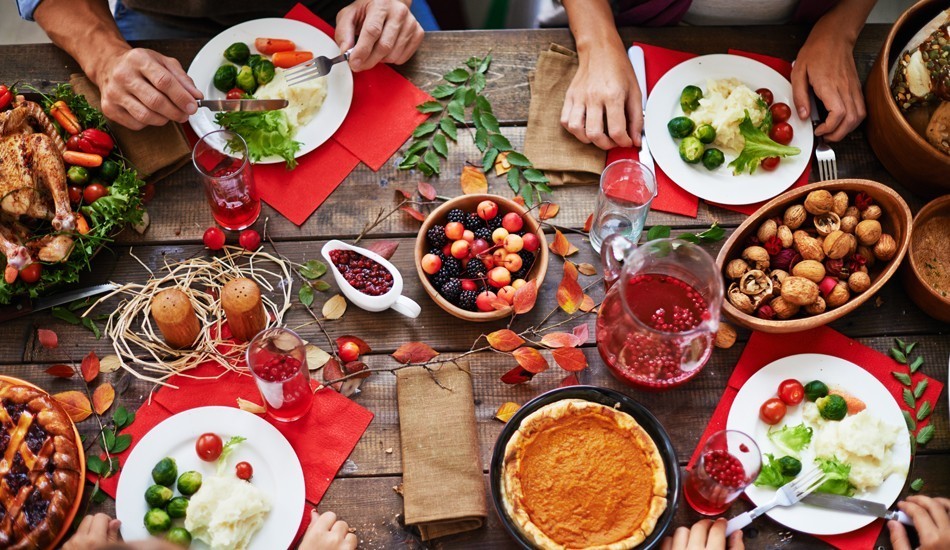 Create some new traditions this year – spend Thanksgiving weekend in Washington CT. This charming, storybook town is the perfect destination for your Thanksgiving getaway and will surely be a wonderful kick-off to the holiday season. Whether traveling here to visit family and friends for the big meal, or enjoying dinner at one of our superb restaurants, we have you covered! Here is an itinerary that you can use to craft your ideal weekend in town.
Arrive On Thursday for a Thanksgiving Feast
Welcome to town!
Washington will greet you with a warm welcome and superb accommodations. You can pull out all the stops at the elegant Mayflower Inn & Spa for luxurious hospitality. Or, you can spend your weekend with the casual, laid back style at one of the Washington's cozy B&Bs.
The Thanksgiving Feast
Leave the cooking to someone else and enjoy Thanksgiving dinner at one of Washington's fabulous restaurants. At the Mayflower Dinning Room or at the Hopkins Inn, you can enjoy a traditional Thanksgiving meal with all the fixings.
Explore Washington on Friday
Stroll the Villages of Washington
If you enjoyed yourself a little bit too much at Thanksgiving dinner, you can walk off your meal on Friday by exploring Washington's stroll-friendly villages. Do some window-shopping at the boutiques and unique shops of Washington Depot and New Preston, some of the best in Connecticut. Start your holiday shopping early with unique finds. Also stroll through the historic Washington Green, which is home to the Gunn Historical Museum and the adjacent Gunnery campus. View map of Washington's Five Villages.
Outdoor Family Fun
Hiking along the trails of the Steep Rock Association's nature preserves is also a great way to burn off the T-day overindulgence. The whole family will enjoy walking along these trails as they feature Washington's natural beauty and amazing flora and fauna. For a step back in time, explore the trails at the Institute for American Indian Studies.
Spa Day
Take some time for yourself and designate the Friday after Thanksgiving as your spa day. If you're a guest or member, schedule a massage at the Mayflower Inn & Spa. Or get a healing treatment or catch a yoga class at Valley Spirit Wellness Center to relax your mind and body. Explore Washington's fitness & wellness studios and salons.

Light Eats
Don't want to look at turkey ever again? Then enjoy some lighter fare at one of Washington's delightful cafes or gourmet shops.
See What Makes Washington Special on Saturday
Fabulous Art Galleries
Washington is home to several great art galleries. Over Thanksgiving weekend, several exhibits featuring a range of artists and mediums will be opened to visitors. To see a full list of all the fantastic art shows going on this weekend, take a look at our featured events calendar.

Small Business Saturday
Celebrate Small Business Saturday and explore the curated, world-class shopping in Washington. The renowned shops of New Preston and Washington Depot will undoubtedly offer unique finds and the perfect gift for everyone on your holiday list. Or pick out a well-deserved treat for yourself. And don't miss the legendary Hickory Stick Bookshop in the Depot.
Special Events for the Family
For unique fairs that the kids will also enjoy, check out the Holiday Fair at the Washington Art Association and the Winter Indian Arts & Craft Market at the Institute of Native American Studies. Both holiday shopping experiences will feature crafts and unique gifts made by local artists. After you explore Washington's craft fairs, be sure visit the Gunn Memorial Library on Saturday afternoon for Debbie O'Carroll Magic Theater Show.

You must be hungry by now!
Finish your exciting day with a relaxing dinner at one of Washington's outstanding restaurants. Seasonal favorites will be available to taste, as well as finely crafted entrees made with local ingredients.
Say Good-bye to Washington on Sunday
Explore some more
Is it really time to go? Check out more fall favorite things to do in Washington CT before you head home.
Sunday Brunch
And before you hit the road, enjoy a hearty and delicious brunch at Hidden Valley Eatery, G.W. Tavern or The White Horse.
Come Back Soon!
Washington is also a great place to celebrate the holiday season. Check out our featured events calendar and our Winter in Washington itinerary to find out what is happening in town this December. We hope to see you back in town soon!