Summer Camps in Washington, CT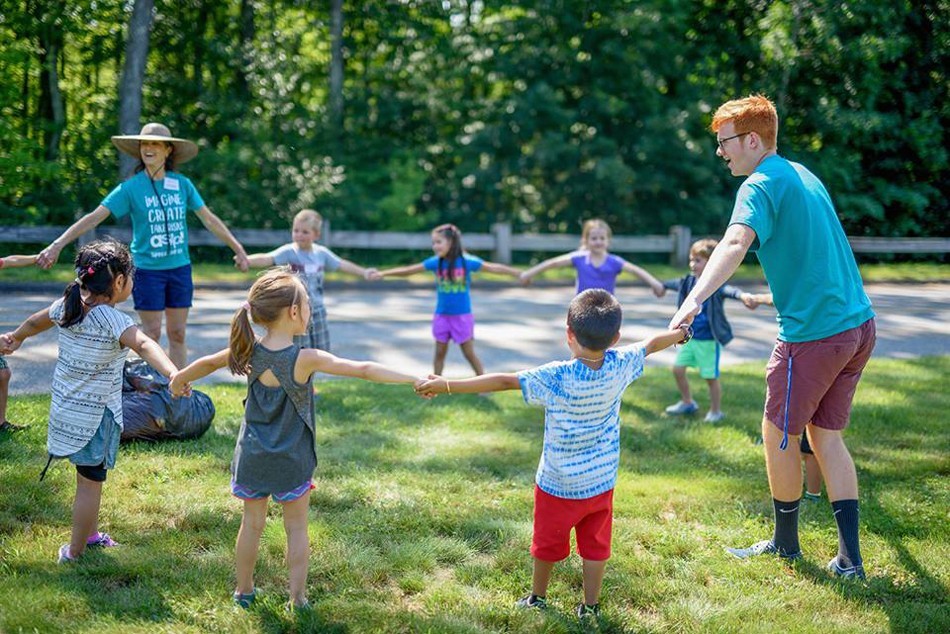 From outdoor adventures and arts to sports and music, these camps are sure to keep your kids active and entertained all summer long. Be sure to browse through our list of the various summer programs going on in June, July, and August in Washington. Registration is open – so start planning now!
The Gunnery
Enjoy the summer at The Gunnery! This year, the school will offer rowing and soccer camps. Also, it will host the Litchfield Jazz Camp as well as the Litchfield Jazz Festival in July. The Litchfield Jazz Camp was founded by the Litchfield Performing Arts and provides an opportunity for young musicians to refine their skills. As part of the camp, there will be free faculty concerts and student concerts all summer long at The Gunnery. For more information about the Jazz Camp and other summer camps at The Gunnery please visit www.gunnery.org/page/camps. Registration is now open.
ASAP!
Now in its 20th year, ASAP! is taking its celebrated Summer Arts Camp to a whole new level! Children ages 4.5-17 are invited to join ASAP!'s Summer Camp where they will play, make friends, explore their creativity, connect with nature, and discover something new! This full-day camp is like no other as it offers a comprehensive arts experience led by professional artists. Daily adventures include visual arts, printmaking, theatre, dance, drama, music, creative writing, circus arts, yoga, pottery, outdoor activities and so much more. To learn more, please visit ASAP! website. Registration is now open.
Washington Parks & Recreation Commission
Washington Parks & Recreation will be holding a 5 week summer program for children in pre-kindergarten to 6th grade. All campers will play, explore, and learn in safe and fun environment.  Some activities will include swimming, bowling, hiking, field trips, special events, and leadership development program for 5th and 6th graders. Also, Washington Parks & Rec will be hosting a Lego Camp, a Stand-up Paddleboard Camp, and a Theatre Camp lead by Shakesperience Productions. More information about all of the Parks & Rec's summer programs is available on their website.
Washington Montessori
The Montessori School in Washington are offering 3 weeks of summer fun for children entering grades 1-4. In addition to swimming and hiking, campers will enjoy enrichment programs in nature, art, theatre, science, and music. For children aged 3-5, the WMS's Lower School Summer Camp is the perfect as has flexible hours and campers will be able to explore the outdoors, take part in some arts and crafts, and create their own music. Additionally, WMS will be hosting camps focusing on soccer, tennis, art, science, and fencing. For more information, please visit the Washington Montessori School's website. Registration is now open.
Rumsey Hall
The Rumsey campus remains active throughout the summer as the school offers three distinct summer programs. The Summer Enrichment Program is a five week program that offers sessions in academics, enrichment, and recreation for children in grades 6-9. The rumseysummer! Program is a purely recreational summer camp that runs from July 1st to August 2nd. Additionally, Rumsey Hall is offering a one week girl's Volleyball Skill Building Summer Camp as well as the You Gotta Believe Basketball Camp. This Basketball Camp is run by Bret Nichols and will provide development of basketball fundamentals in a fun environment. To find out more about these programs, check out Rumsey Hall's website. Registration is now open.
Gunn Memorial Library
Every year the Gunn Memorial Library participates in the nation wide summer reading program- The Collaborative Summer Library Program. This year's theme is "A Universe of Stories"- a galactic reading adventure. The library will have family-friendly programs suitable for all ages on Tuesday nights at 6:30 pm that will be space and science themed as well as lots of fun! Also, children, teens, and adults are welcome to sign up and participate in the library's summer reading program. For more information, visit the Gunn Memorial Library's website.
Pilobolus
For children ages 6 to 12, Pilobolus Kids Camp is a one-of-a-kind opportunity to engage in Pilobolus's signature processes of learning through movement. Through creative play, improvisation, motor skill building, and performance, children will discover their own creative voice and learn how to share it with others. To learn more, please visit Pilobolus's website.
Eagle Rock Day Camp
Eagle Rock Day Camp offers campers ages 4 -13 a variety of programs and special events to make their summer unforgettable! With a blend of scheduled and choice activity time, Eagle Rock will make sure your children have fun all summer long. For more information, take a look at the Eagle Rock Day Camp's website. Registration is now open.
Institute for American Indian Studies
IAIS will have 6 weeks of camp focused on the lifeways and lessons of Native Peoples! Join experienced educators and camp staff on a journey as each week will focus on exploring nature, playing games, doing crafts, and making friends. Please visit the IAIS website for more information. Registration is now open.
St. John's Episcopal Church
St. John's Church is offering a three-week summer musical camp for area children this July. The children will be rehearsing and then performing an original musical based on the story of Noah and the ark written and directed by Tom Dulack, an award-winning playwright-director who has been working for years with the New York Philharmonic's Young People's Concert series.
Other Summer Programs in Town
Several other organizations in Washington will be offering special events, activities, and week-long camp opportunities for children throughout the summer months. Be sure to check out their websites to learn more about their summer happenings.
Steep Rock Association – Check out Steep Rock Association's programs for children and families.
Ace Baseball Camp – Please contact 860-868-1519 for more information
Photo Credits
Top Image – ASAP!
Want to add your camp?
Contact us to add your camp to this list.