The 15 Most Incredible Spots to Explore in Washington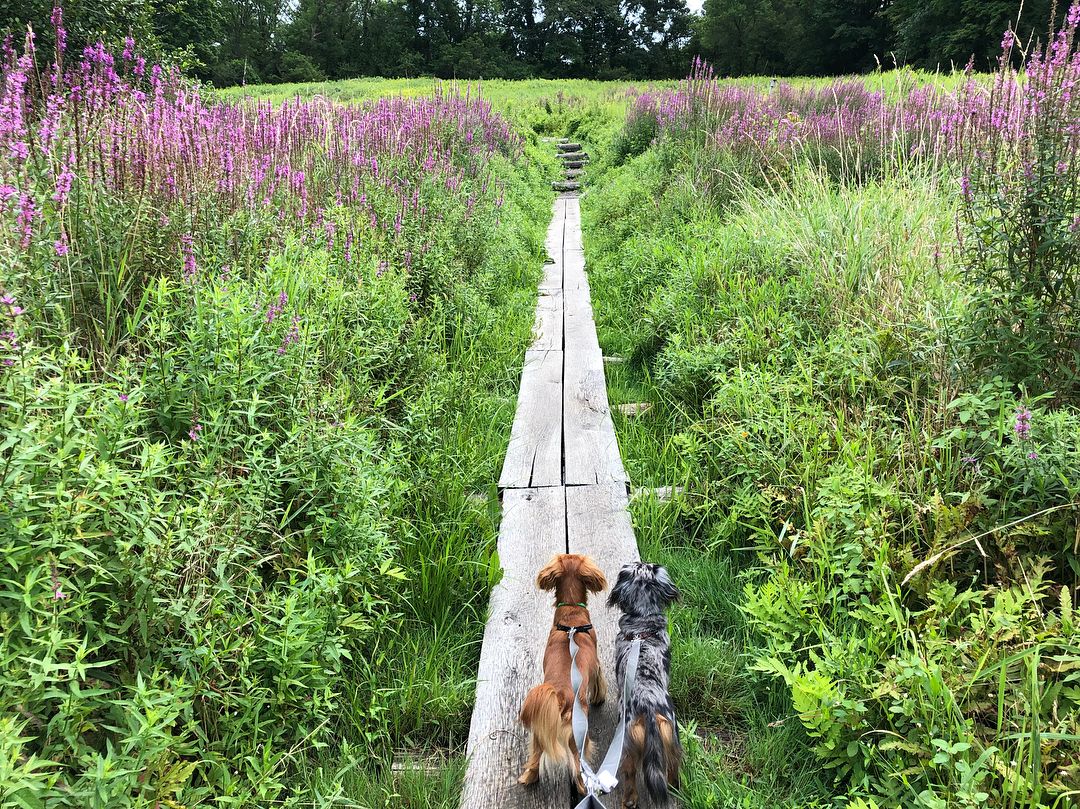 @christopherivey
Washington is filled with treasures around every corner, from our nature trails and preserves to historic districts and organizations rich in culture. To celebrate these beautiful places in Washington, we have put together a guide of the most incredible spots to visit in town! We hope you can find your way to each of these Instagram worthy spots, and have fun exploring Washington!
1. Judy Black Memorial Park & Gardens
In the heart of Washington Depot is the Judy Black Memorial Park & Gardens, serving not only as a beautiful garden but also home to art exhibits, community events, and the local Farmers Market. Visit the park any time of the year to enjoy its events and beautiful sights!
View this post on Instagram
2. Hollister House Garden
Washington's hidden gem is Hollister House Garden, a beautiful classic English-style garden, complete with a winding brook, a large pond, and an abundance of color in blooming flowers and plants. The garden is open to visitors and offers workshops and events throughout the season.
View this post on Instagram
3. Lake Waramaug
Lake Waramaug is beloved for its breathtaking scenery, where you can enjoy kayaking, swimming, fishing, and biking or running the loop around the lake. Plus – the sunsets are extraordinary!
View this post on Instagram
4. Macricostas Preserve
This preserve is home to 400 acres of breathtaking landscapes, home to rare species of birds, and blooming wildflowers. Take a hike up Waramaug's Trail for the panoramic view of Lake Waramaug and the surrounding countryside. An iconic view of Washington from Waramaug's Rock!
View this post on Instagram
5. Shepaug River
The Shepaug River, deriving its name from the Mohegan word for "rocky water," winds its way through the heart of Washington. Enjoy the river's tranquility while walking on one of the several hiking trails that run parallel to its banks.
View this post on Instagram
6. Hopkins Vineyard
Set in the scenic hills of Litchfield County, Hopkins Vineyard is a beautiful spot to visit and enjoy a glass of their delicious wine and live music. Explore the grounds and enjoying a breathtaking sunset overlooking beautiful Lake Waramaug!
View this post on Instagram
7. Washington Green Historic District
The Washington Green dates back to the 18th century and holds many well-preserved buildings, offering a view into the history of a quintessential New England town. The district is home to the Gunn Memorial Library and Museum, The Frederick Gunn School, and the 1801 First Congregational Church Meetinghouse.
View this post on Instagram
8. Thoreau Bridge at Hidden Valley Preserve
Washington is home to the Henry David Thoreau Footbridge, an iconic spot at the Hidden Valley Preserve. The suspension bridge spans 134 feet across the Shepaug River and you can find quotes from Thoreau's writings inscribed along the bridge's steel handrails.
View this post on Instagram
9. Riverside Dining
Dining al fresco in Washington is a treat, especially when surrounded by greenery and the slow flow of a winding river. You can dine beside the East Aspetuck River at The White Horse Country Pub & Restaurant or beside the Shepaug River at the legendary GW Tavern. Indulge in dinner (and dessert!) with a view.
View this post on Instagram
10. New Preston Village
Explore the shops and eateries of New Preston while enjoying the charm and ambiance of East Shore Road! In addition to being a shopping destination, this lively street is filled with beautiful architecture and live music on the weekends.
View this post on Instagram
11. New Preston Falls
Right on East Shore Road, you can find New Preston Falls, a beautiful waterfall located on the Aspetuck River behind the lovely shops of New Preston. Enjoy the view of the rushing water from the picnic tables at the observation deck!
View this post on Instagram
12. The Shakespeare Garden
The Mayflower Inn & Spa is a charming country retreat nestled in Washington, and their beautifully landscaped Shakespeare Garden is a perfect spot to enjoy a quiet moment among the lush seasonal blooms. While you're there, enjoy a classic locally-sourced meal by award-winning Chef in Residence, April Bloomfield in their elegant dining room!
View this post on Instagram
13. Railroad Tunnel at Steep Rock Preserve
While hiking through the Steep Rock Preserve, find your way to the historic Railroad Tunnel which was originally a part of the Shepaug Valley Railroad until 1948. And while you're there, hike to the top of the Steep Rock Summit for a beautiful view of Shepaug River Valley.
View this post on Instagram
14. Washington Art Association
The Washington Art Association is home to the area's most talented local artists. The gallery hosts beautiful exhibits and summer time events that bring the community together! Visit the gallery to check out the latest works.
View this post on Instagram
15. Mount Tom State Park
Right on the border of Washington is Mount Tom State Park, a beautiful park complete with a picnic and swimming area and a trail that will lead to the stone lookout tower at a 1,325 foot summit overlooking Litchfield County.
View this post on Instagram