Winter with the Steep Rock Association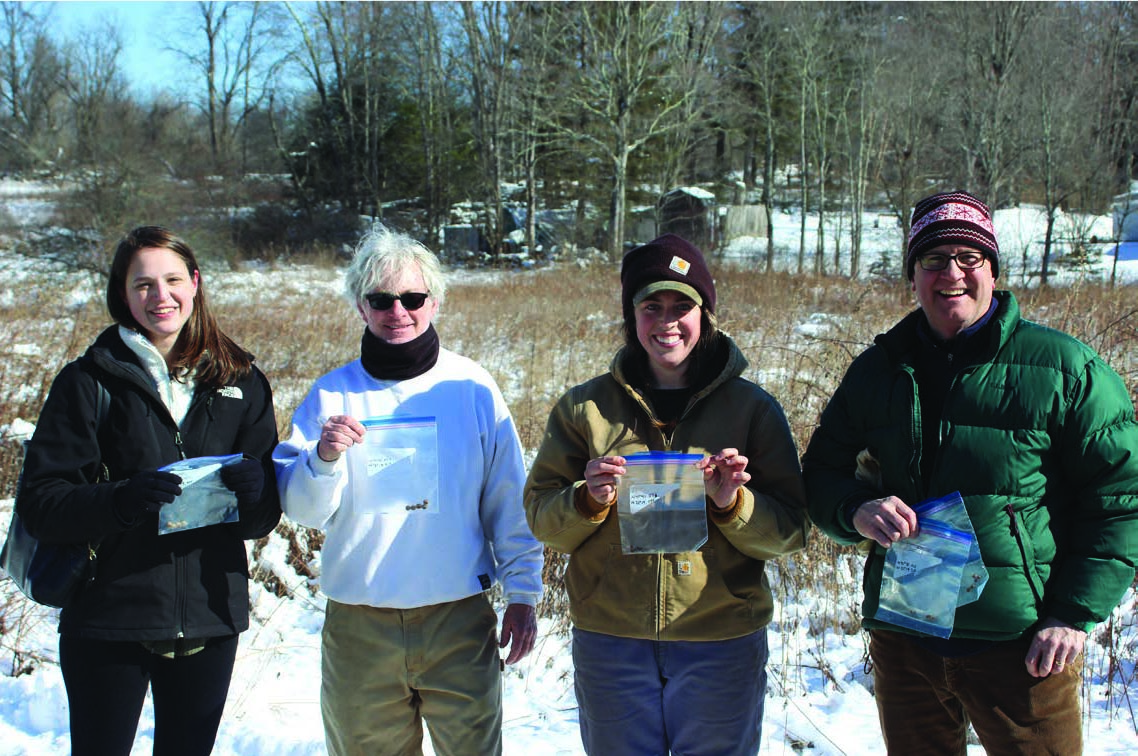 Experience the outdoors this winter and be a part of the science and exploration at Steep Rock Association's (SRA) Preserves. Whether an outing with friends and loved ones, or a guided event or program, there are myriad opportunities for one to learn about conservation or simply experience the beauty of nature.
Winter is a great time for families to explore nature together. Join the SRA for a special winter school vacation day on December 27, build a bat box on January 27, or track wildlife on February 2. Ready to read and hike at the same time? Experience StoryWalk® at Macricostas Preserve at your leisure. Follow the ½ mile trail of display boards with colorful storybook pages posted on each; a new children's story is displayed each season thanks to the Gunn Memorial Junior Library. Enjoy these outdoor adventures and create fun family memories.
Science anyone? Be a part of the science that helps SRA manage its lands. Get involved as a Citizen Scientist for either a one-time event or in opportunities lasting a season. If you have a couple of hours to give, join SRA for their Bald Eagle Survey on January 13, or Winter Bird Count on February 16. March will bring about their annual NestWatch training, when volunteers are trained to monitor the bluebird boxes in their Preserves throughout the nesting season. Last winter, their Citizen Scientists helped collect rabbit droppings which were analyzed and revealed the New England cottontail, Connecticut's only native rabbit, is living in their Preserves. During the warmer months, a group of Citizen Scientists discovered that an American bittern, a marsh bird which is endangered in Connecticut, found a place to live in Macricostas Preserve. Come on out for science's sake and have a good time learning about nature and helping to collect data they use to manage their Preserves for wildlife.
SRA's trails are open every day of the week, from dawn to dusk for hiking, walking, running, horseback riding and enjoyment in nature. New trail maps have been printed and are available for purchase at the SRA office during the week, or their friends at Hidden Valley Eatery, The Hickory Stick Bookshop and Gunn Memorial Library. Purchase a triple pack of all three Preserves map for a wonderful gift for that special someone.
Visit www.steeprockassoc.org/programs-and-events for program details and to join
in on the fun.
The StoryWalk® Project was created by Anne Ferguson of Montpelier, Vt. and
developed in collaboration with the Kellogg-Hubbard Library. StoryWalk® is a registered service mark.
This blog post was adapted from the "Winter with the Steep Rock Association" article in the winter issue of What's Happening in Washington, CT.