Enjoy a Winter Wonderland and Festive Events in Washington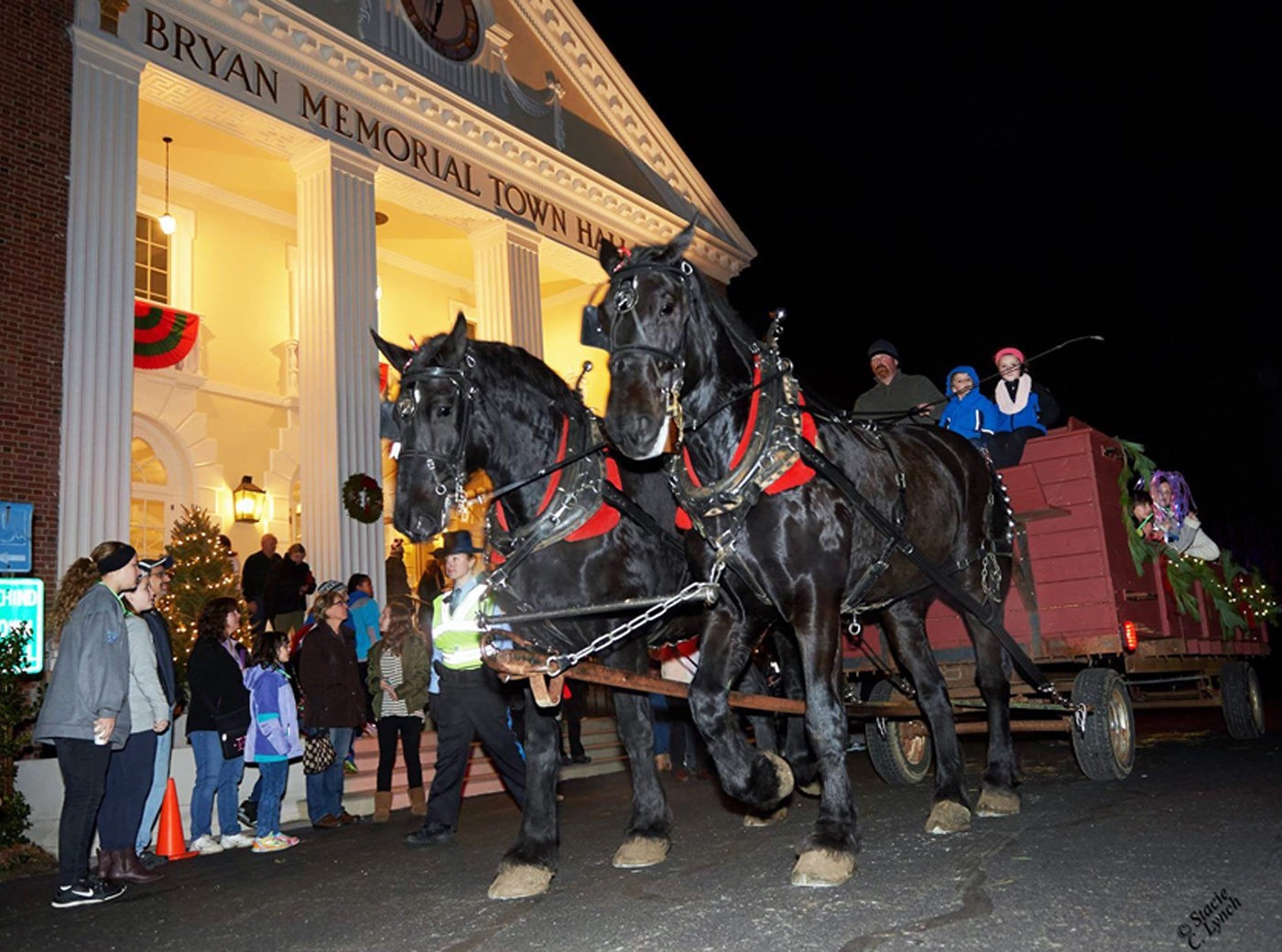 Above, Holiday in the Depot. Photo by Stacie Lynch
First time visitors to Washington always marvel at the beauty of the town, and soon come back for more. Washington is the epitome of a Winter Wonderland in New England, putting everyone into a cheery holiday spirit. And the holiday season is a perfect time to explore and enjoy the five festive villages of Washington, resplendent in full holiday decor. In fact, Town & Country recently voted Washington, CT as one of the Best 10 Places – in the world – to visit for Christmas!
The Spots You Can't Miss
Washington's Christmas Tree in the Depot – The tradition is that the town's tree stays lit up every year from Thanksgiving Day until February 1st for all visitors to see. Walk through the Depot and enjoy the festive decorations in all the shops and galleries around town.
The Village of New Preston – Enjoy spectacular holiday window displays in all the shops in the quaint village of New Preston that rival the creativity of those on 5th Avenue – we think you'll agree!
Averill Farms to Pick Your Own Christmas Tree – Start a new tradition by picking out your perfect authentic Christmas tree at Averill Farms, run by the Averill family since 1746. Visitors can also enjoy farm fresh goodies at the farm stand, including fresh hot apple cider, or pick up a wreath and holiday decorations – the ideal New England farm experience in December.
Averill Farm's Christmas Trees.
New Preston's windows decorated for the holidays. Photo credit: @tedshot
Family Fun at the Museums
Take time for a family trip this winter season to enjoy Washington's award-winning museums. The Gunn Historical Museum is featuring its new blockbuster exhibit "Washington Connecticut – An American Story", which traces the history of the town going back over 10,000 years. This interactive, award-winning exhibit is not to be missed. Also visit the nearby Institute for American Indian Studies, a true family adventure, with engaging exhibits and its new immersive experience, the Wigwam Escape Room.
Holiday Shopping
Find that one of a kind gift for someone special and experience our beautifully decorated world-class shops. Make sure to stop by the renowned boutique shops of New Preston and Washington Depot. These world-class shops offer a personalized selection of goods, from clothing to home decor and antiques. And Washington is the perfect destination for special holiday gift shows, featuring unique artwork and artisanal gifts.
Washington Art Association greets holiday shoppers with a showcase of unique gifts created by local artisans and artists at their Cabin Holiday Gift Sale. With a wide range of prices, there is a treasure to be found for everyone on your shopping list! (November 29 through December 24th)
The Institute for American Indian Studies hosts their Native American Arts & Crafts Market where you can shop for one-of-a-kind holiday gifts from local vendors selling Native American crafts, jewelry, and artwork. Meet and speak with artists while learning about contemporary Native American art and cultures. (Saturdays and Sundays, from November 30th through December 15).
Old-Fashioned Ice Skating
When was the last time you got a chance to ice skate? Participate in Family Skating on Sundays from 5-7pm at The Gunnery Linen Rink on the campus of the Gunnery throughout the winter.
Holiday decorations in Washington Depot.
A delicious dinner at the White Horse Country Pub during the holidays.
Festive Restaurants
A dining space that indulges in the holiday spirit is just what makes everyone feel warm and fuzzy inside. Make sure to check out our favorite cozy restaurants during the holiday season:
G.W. Tavern and the White Horse Country Pub – Aside from the charming historic interiors and delicious food at these classic New England eateries, enjoy sitting by the blazing fireplace for the ultimate cozy holiday atmosphere!
Tap Room at the Mayflower Inn – Enjoy the festive decor and unique holiday specialty drinks at the Tap Room, located at the elegant Mayflower Inn & Spa. Enjoy romantic piano music in the background as you savor the holiday vibe.
Stay Awhile
There is so much to enjoy in Washington this season, you may be tempted to stay awhile! For a luxurious escape, the Mayflower Inn and Spa is the ultimate holiday retreat. Washington also offers many charming inns and holiday rentals that will make your stay an unforgettable experience.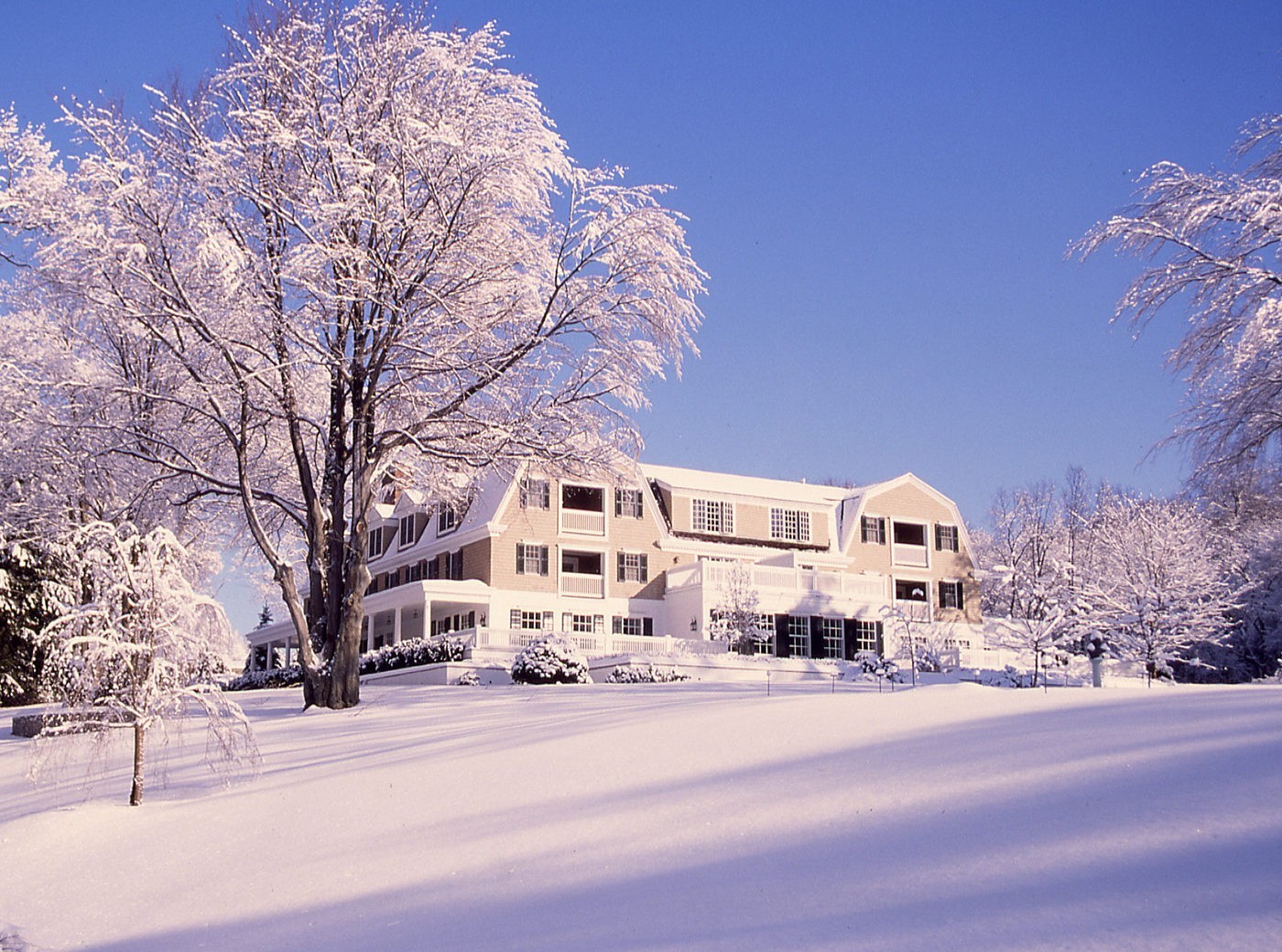 Mayflower Inn & Spa
Festive Holiday Events in Washington
Learn More
For more information about events and things to do this winter season in Washington, visit our Events page.