Favorite Summer Escapes to Enjoy in Washington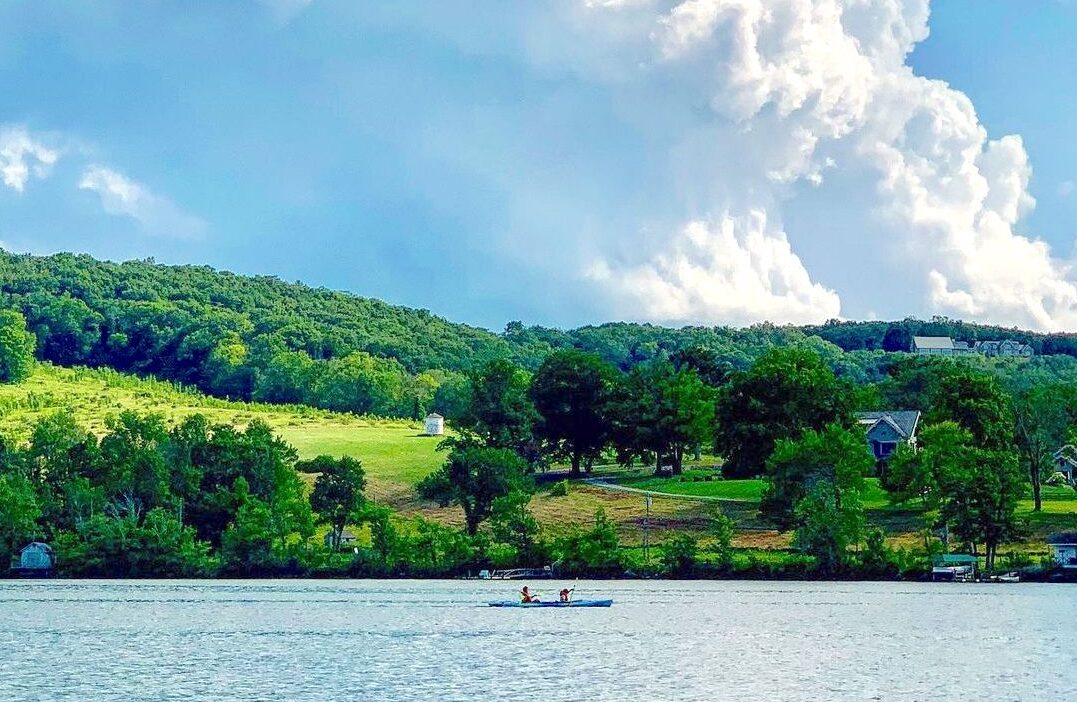 @scottmcork
Summer is here! This time of year, we are all looking forward to getting outside and enjoying the sunshine. Here are some of our favorite things to do around town during these idyllic, lazy days of summer. Whether coming from afar, or right next door, Washington offers a perfect summer escape for every interest.
For the nature lover
Washington has an abundance of beautiful landscapes, hiking trails, and preserves just waiting to be explored. Start with a hike at Hidden Valley Preserve where you can cross the Henry David Thoreau Footbridge, enjoy the flat trail along the Shepaug River at Steep Rock Preserve, and make sure to save the hike up Macricostas Preserve for the late afternoon to catch an incredible panoramic view of Lake Waramaug at sunset.
Over at Lake Waramaug State Park, get out on the water in a kayak or stand up paddleboard – rentals are available at Clarke Outdoors! Or enjoy a day of swimming, fishing, biking, or walking the scenic loop around the lake. And to extend your stay, you can camp out at the Lake Waramaug Campground.
View of Lake Waramaug from Macricostas Preserve @lab_synth
Kayaking on Lake Waramaug @marissagostini
For a romantic weekend
If you're looking for a romantic getaway, start with an overnight stay at the Mayflower Inn & Spa where you'll enjoy exclusive accommodations, beautiful grounds, and spa treatments at THE WELL. Head over to Hopkins Vineyard to enjoy wine flights and small bites to share while overlooking beautiful Lake Waramaug, or visit Spring Hill Vineyards for a unique experience at their repurposed silo with an exhibit by Artist Randy Polumbo. In the evening, plan a romantic meal at the White Horse Country Pub, Owl Wine & Food Bar, or GW Tavern.
Mayflower Inn & Spa @alifewellsaved
Hopkins Vineyard @the_counterintourists
For the history buff
Washington is just the place to be if you love New England's rich history. Visit the Gunn Historical Museum to see the award-winning exhibit, "Washington, Connecticut – An American Story" to learn about the unique people, places and events that have shaped Washington's rich history. Next, head over to the Institute for American Indian Studies to learn about the history of Connecticut's Native American Peoples, from the distant past to their lives and culture today. And for extra fun, play the award-winning Wigwam Escape Room.
In the afternoon, take a stroll through New Preston Hill Historic District and the Washington Green to get a glimpse of unspoiled colonial Connecticut. The pristine architectural styles in Washington's historic districts offer a step back to simpler times.
Gunn Historical Museum @gunnhistoricalmuseum
First Congregational Church on the Washington Green @nycleed
For art lovers
Washington is filled with arts and culture experiences that are sure to inspire! Make your way through Washington Depot to view the latest exhibits on display at the Washington Art Association (currently showing 3 Artists Exhibit through July 23rd, 2023) and Judy Black Memorial Park & Gardens (Liz Dexheimer on view through July 4th, 2023 and Margaret Grimes on view beginning July 8th, 2023).
For a more hands-on experience, participate in a painting, ceramics, or clay workshop at Washington Art Association. Or bring your own canvas and brushes and enjoy a plein air painting session at the majestic Hollister House Garden.
Washington Art Association Gallery @kenisebarnesfineart
Hollister House Garden @aawnuk
For the foodie
For the foodie on the prowl for new culinary experiences, Washington is the perfect destination! Visit The Po Cafe on the Washington Green, named the Best Spot for Coffee With a View in New England, or visit Marty's Cafe for a waffle platter or avocado toast in a cozy setting. For lunch, stop by
Flemming's Hidden Valley Restaurant to discover a flavorful menu (with gluten-free and vegan options available!) or take a seat at White Horse Country Pub's outdoor patio by the water while enjoying savory appetizers, entrees, and desserts. And for dinner, enjoy a farm-to-table experience at the Community Table, craft pizzas and an extensive wine and beer selection at The Owl Wine & Food Bar, or a blend of traditional and contemporary cuisines at G.W. Tavern.
For more summer dining experiences, we invite you to explore all our wonderful restaurants in Washington!
The Owl Wine and Food Bar @owlnewpreston
GW Tavern @turkishdeelight
For family fun
For a summer escape with the family, take a day to enjoy Lake Waramaug State Park to splash in the water and soak in the summer sun. You can even stay overnight at the campgrounds to get a true New England summer experience!
Visit the Institute for American Indian Studies with the kids where you can all learn something new, stop by the Hickory Stick Bookshop for a great selection of children's books and games for the family, or visit our local farms or the Washington Farmers Market to enjoy fresh produce and goods!
For more things to do in Washington this summer, make sure to visit our Events Calendar.
Canoeing on Lake Waramaug @alanmainer
Institute for American Indian Studies @iaismuseum
We hope you enjoy a summer getaway to Washington this summer!
Share your experience with us by tagging @explorewashingtonct